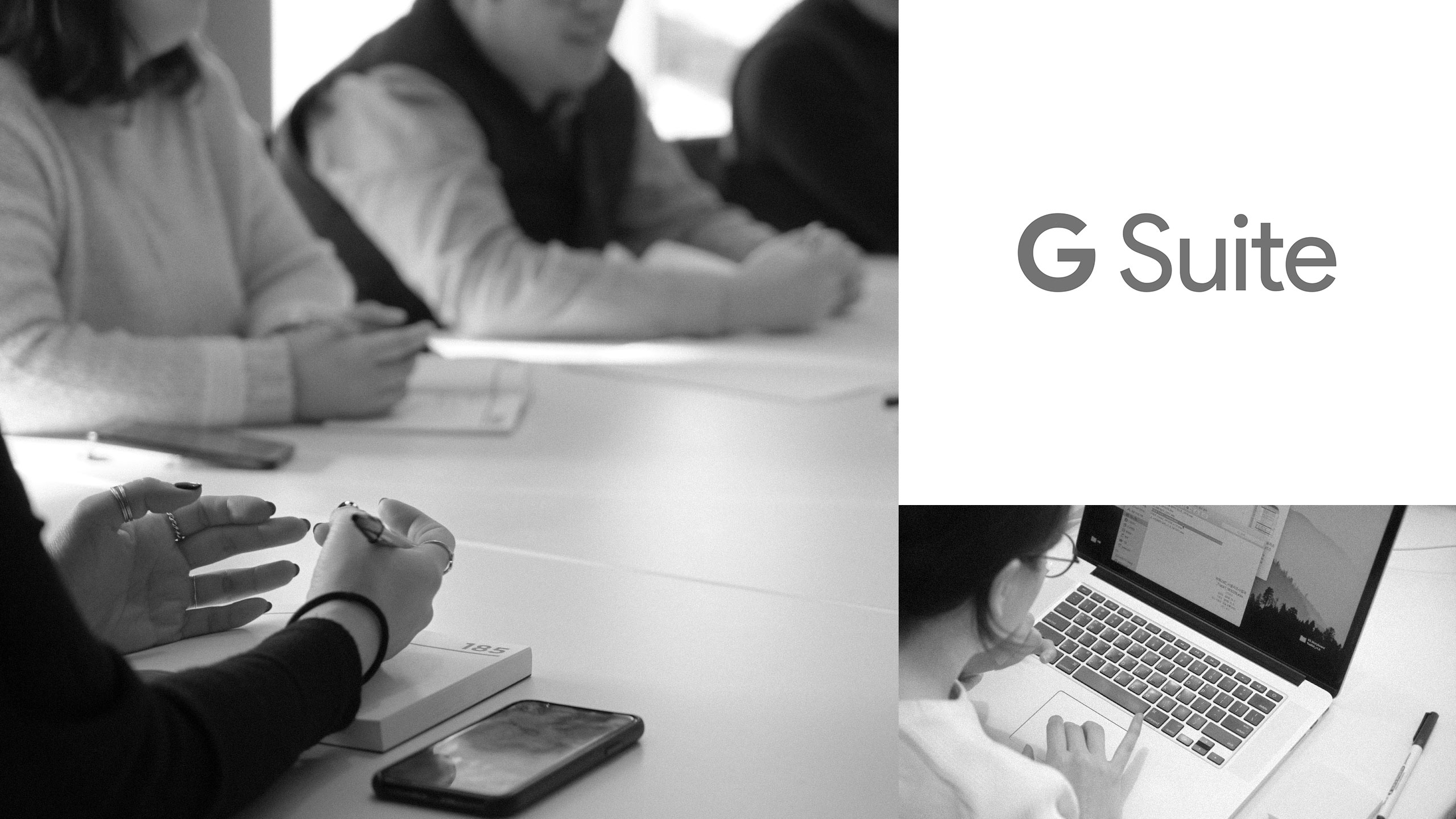 VinylC completed the enterprise-wide application of the collaborative system solution G Suite and conducted the first user training session on the 14th.

G Suite, Google's business productivity tool, is a collaborative software tool that focuses on the "transformation of the way you work" quickly and conveniently, integrating tightly with Google apps such as Google Docs, Google Drives, Hangouts Chets, Gmail, and Google Calendar.

As a UX design consultant, we look forward to increased business agility and innovation, reduced costs, improved scalability to respond to changing demand, agile response to Bring Your Own Device (BYOD), increased resource utilization and operational efficiency, and increased collaboration and efficiency through AI service expansion.

The company also aims to build systems that can increase business productivity through efficient collaboration within the organization and adapt to changes in the environment as a result of digital transformation. On the 14th, we conducted the first user training on the successful introduction and utilization of the G Suite to learn more about specific use measures such as business improvement cases and efficient mail management through the introduction of the G Suite. The Q&A generated after the introduction of the practice will be conducted through the second training.

We look forward to editing documents and easy versioning through our transition to the G Suite, and we want to prepare for the shift to smart workspaces, such as deep collaboration between projects and scheduling conference rooms through cloud backup and hangouts. The goal is to find our own way to transform the G Suite into an end-to-end, space-constrained work form through the reliable operation/utility of the G Suite in our organization.