News Details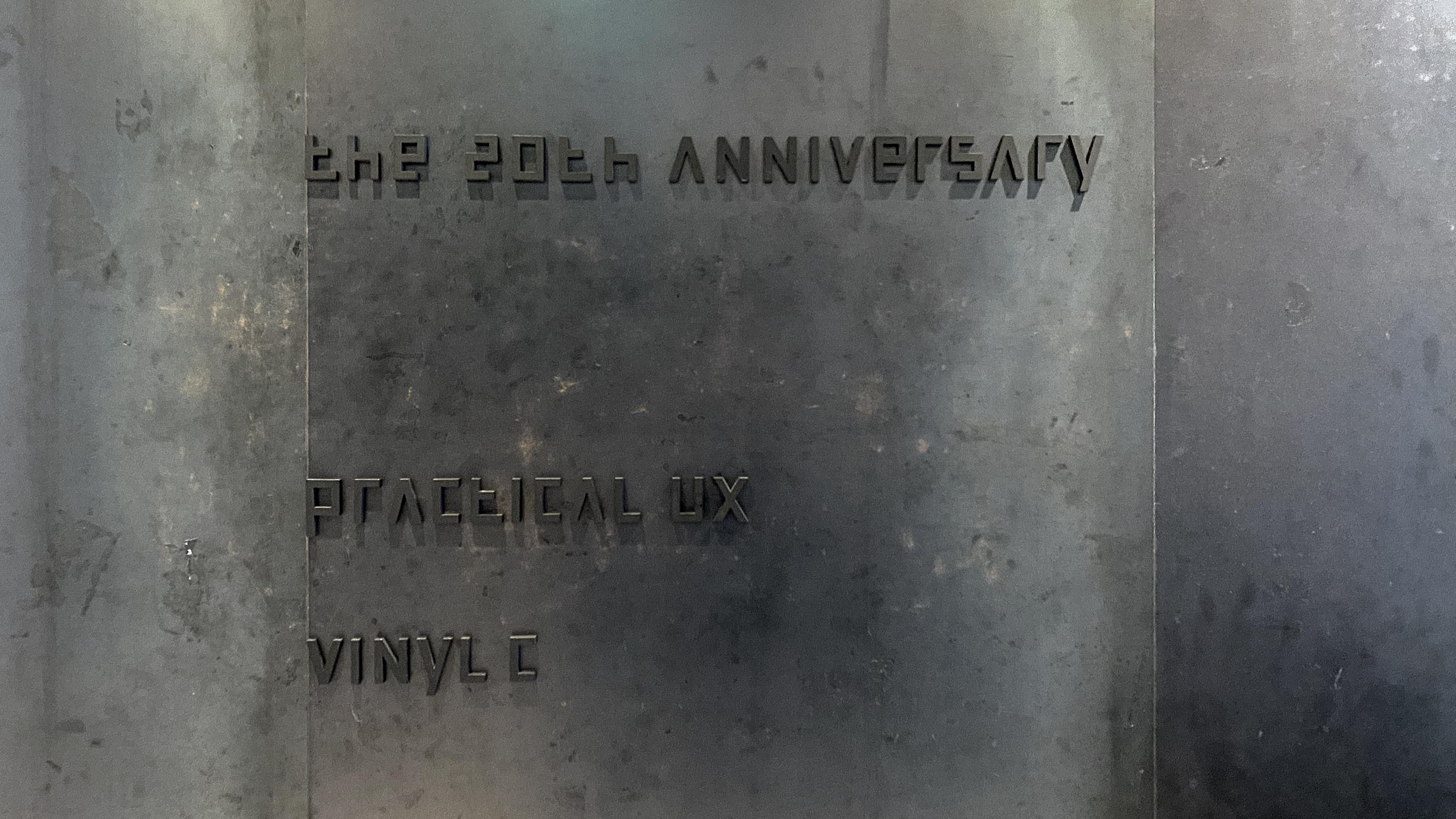 VinylC celebrated its 20th anniversary on May 9th. VinylC, which presented the problem of experience design in 2000 when analog was the center of everyday life, has maintained market leadership as a UX design agency for 20 years in a rapidly changing environment.

Incorporated from VinylC in 2012 as a corporation, VinylC has been creative but has strengthened his competitiveness with practical designs. The catchphrase "utmost practical experiences" indicates the core value of a company. Under such a tone, VinylC focuses on the original functions of brands, products, and services, providing enterprises with growth in the digital business market and providing users with practical convenience.

VinylC's Business Positioning Based on Efficiency

In a business environment that pursues extreme efficiency, VinylC has worked for his own positioning in the last two decades. Strategy based on efficiency-Construction·Operation-Design-Growth selected in the development area led to positive results.

This is supported by the experience of executing more than 500 projects and received an award at the national and international design awards. Through the 4th revisions and revisions to improve work efficiency, the organization completes standard processes, borrows agile methodologies, and pursues process quality improvements.

In order to establish a flexible communication culture, the name system has also been changed to "NIM", and the collaboration theory solution G Suite can be applied to transcr-iption to enable more efficient and quick response.

At the same time, VinylC's strong design identity was implemented in HAPCHE and the lifestyle brand NOTBAD. HAPCHE is a font inspired by the creative power of diversity.HAPCHE that implement the direction that diversity unexpectedly presents show VinylC's confluent thinking. Lifestyle brand NOTBAD seeks the most possible designs by utilizing the HAPCHE. Vinyl C's aim are reflected by reuseable props which are common but not common. Black color was added here to complete the final identity.

VinylC's NEXT STEP dealing with new problems

In today's business environment, a new problem of personalization tends to emerge. The rise of personalization touches the context of the age of digital transformation. Having responded quickly to technological evolution, market and customer needs, VinylC is preparing for another leap across all areas of strategic business.

VinylC, which has been agile in responding to changes, has quickly achieved concrete growth in the UX consulting field by defining the concrete answer of "what" and creating a substantial shape of "how".
Vinyl C, which put aside the idea of collaboration and practical use, also built an original strategy system called "2O4D service methodology".

Research on AX (Algorism Experience) design for user experience design is also essential. The purpose is to provide data in the form of a framework for data scientists to analyze the data often used in practice.
This is a method of preparing an improvement plan for UX design based on the direction of set data. It is a data driven design that collects data to make it meaningful information and leads to actual behavior based on this. VinylC analyzes text data and creates a full-scale AX design portfolio.

In the area of UX design, pursue optimization through the predicted individual. VinylC extends the bottom of UX design by accessing in a user-friendly way to optimize margins, readability and terminology. It also overcomes the constraints of the financial sector, which is relatively conservatively difficult to customize. In addition, we are envisioning a method of personalization that incorporates service planning elements for personalization based on the contents that can be realized by agents.

In the area of UI design, we have introduced data components for personalization. It is a design method that forms a page in a data format suitable for the user based on a component that collects user information in one place. However, it presents a design that utilizes quantitative and qualitative numerical values of data in line with trends that require design logic. Diversification of data components VinylC is proceeding with systematic sophistication of design.

Expanding the development area as a "React" and increasing the likelihood of market advancement

With individuals, the need for efficiency has grown stronger than before. It is a result of changing to a web application environment that is dynamic rather than static web and that processes a lot of data at the same time. This has introduced a new paradigm that can shorten the overall process and reduce costs. Changes have occurred mainly in front-end development that utilizes frameworks such as React, View (Vue.js), and Angular in the traditional development method.

React, in particular, tends to have a gradual increase in market demand centered on major domestic companies as a merit of high reusability, reduction of development and maintenance costs. VinylC plans to apply the reactor to strategic projects soon. As a preceding task for this, the integration of the front-end and back-end development headquarters was reorganized. It is for maximizing synergies with sophisticated development capabilities.

About 85% of developers plan to embark on a practical project with the confidence that they have improved their ability to handle React. Since it is a rare case to deal with React at UX design agency, there is a high expectation for market advancement led by front end development. Vinyl C is currently working on an internal project that applies React.

On the other hand VinylC plans to realize a possible user experience centered on digital products based on the fusion experience accumulated over the past 20 years in various industrial fields. In addition, as the experience and comfort of users become more important for the diffusion of untact, which is a non-face-to-face service, the company intends to maintain its position in the center of the untact market in the future.