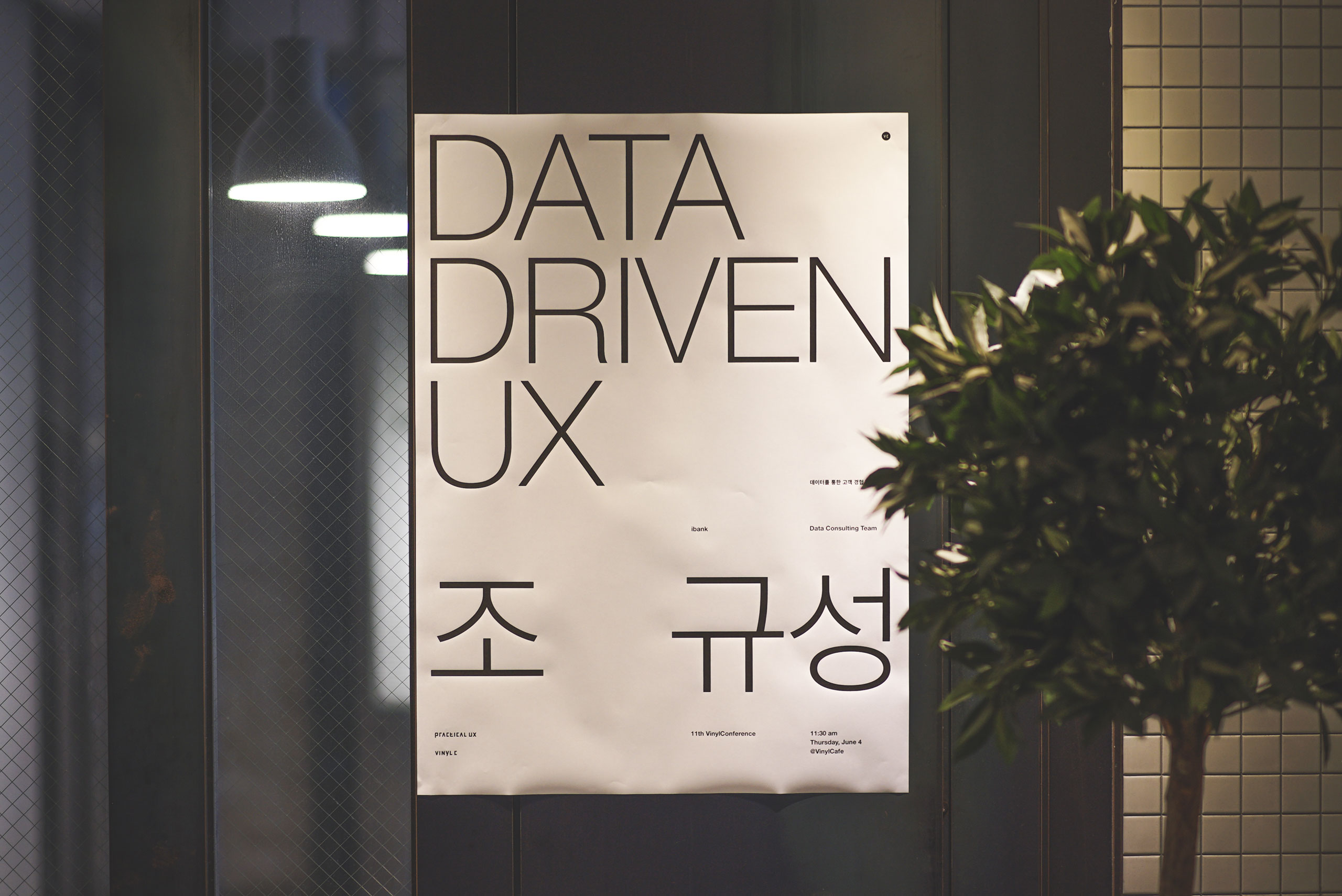 VinylC's 12th VinylConference was held on June 4th. At this conference, Division Chief Cho Sung, Data Consulting Division of The Digital Consultancy ibank, gave a lecture.

At this day's conference on the theme of "Data Driven UX", the current state of interest and investment in digital services, which has increased in a social context, is changing to digital formation and changing to tact that has surpassed untact. And various examples of applying data driven were announced.

"The most important keyword in data driven is "experience"," said Cho. Maintaining loyalty without leaving consumers from corporate services depends on a satisfying personal experience. By increasing the dimension of the customer experience and advancing the content and data in mesh, synergistic effects can be achieved."

It was also mentioned how agencies often performed database services, taking ibank as an example. Recognizing that intuitive data is a factor in increasing satisfaction with the service, ibankk reestablished its identity at the time of a digital consultant. We have accumulated know-how such as creating our own analysis framework.

"There was some trial and error until we expanded it with a database consulting agency, but we are expanding the bottom line only for the agency while adding experience with insights," Cho added. Practical and substantive questions continued at this day's meeting, reflecting the high interest in data-driven data consulting.

Meanwhile, VinylC has been promoting the VinylConference since last year to share various external perspectives and experiences. We plan to continue the internal education program to motivate internal employees and to grow with them.