Works Details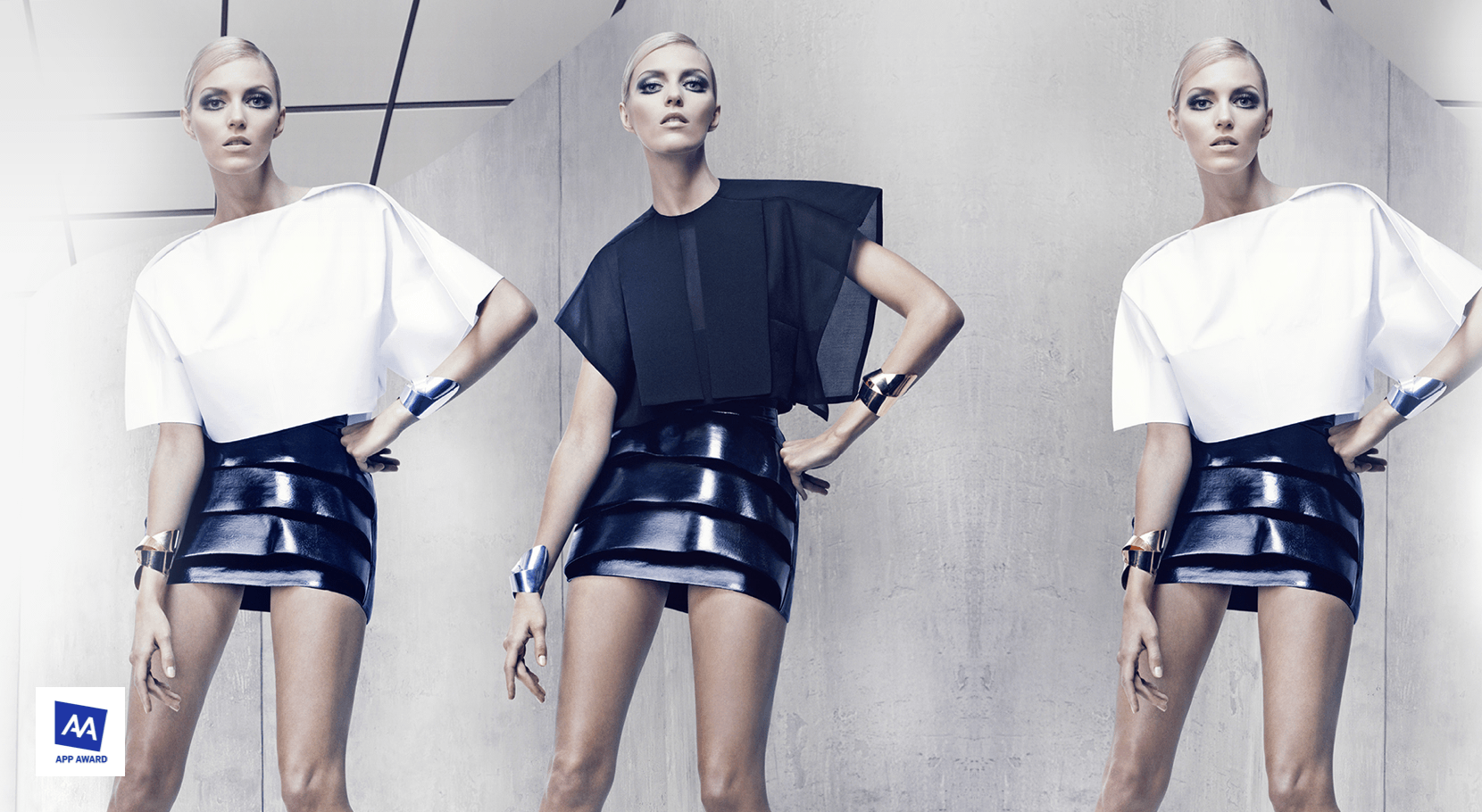 UX

In-Depth Interview, UX Concept Building, UI Concept Building, User Flow, Lo-Fi Prototyping
Tech

HTML5, CSS, Web/App Accessibility, Objective-C, Android
Most mobile applications of department stores of Korea focus on branding. Their main pages emphasize brand identities and pages are constructed with unique navigation structures. They fail to reflect the characteristics and shopping behaviors of users and provide only fragmentary services to mass users. Therefore, through the renewal, the mobile application of Shinsegae Department Store now provides personalized information in consideration of the shopping history and tendency of each customer, strengthens the users' accessibility to shopping news and coupons, and offer services that could promote communication with customers.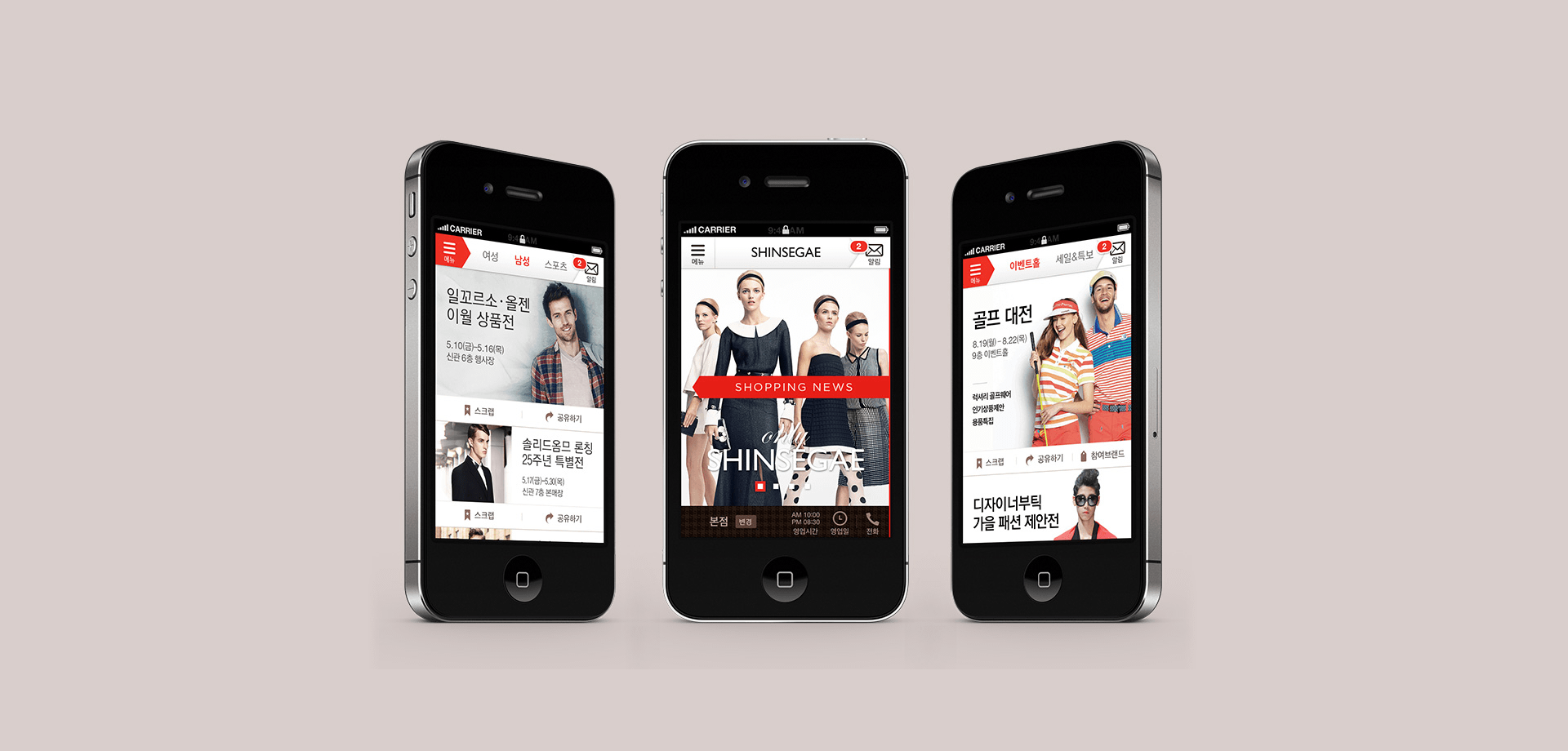 By providing promotions for the corresponding department store on the main page as well as shopping news and coupons, users are able to access the latest shopping news in the fastest manner. It can completely replace the off-line DM, issued twice a month, and since it can cope with real-time issues through CMS, it now offers services optimized for sale.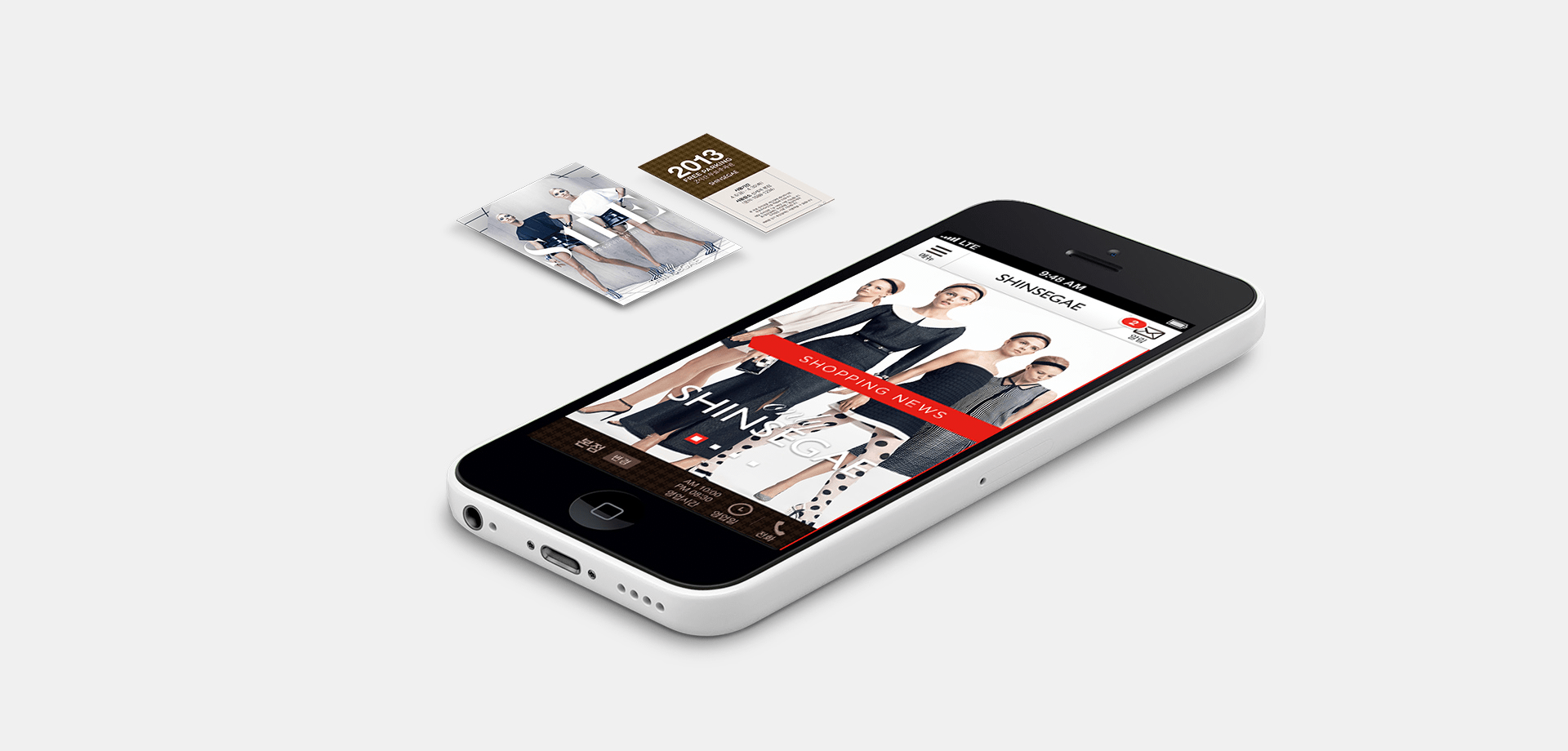 In addition, the location-based services are now introduced so the check-in service is available for customers make an actual visit to the store. The check-in service allows the store to sent push messages only customers in the store as well as more specific and detailed marketing activities. Templates for 6 types of events are provided so each department branch can provide more suitable marketing activities for its target customers.

During the project, we had some difficulty. It was when we were having a review on the screen design. The marketing department claimed that it would be important to show information on affiliate discount, but others opposed. That was because information of the existing affiliate discount was very complicated and there were many limitations to change the configuration. However, through various prototypes and simulations, we came up with the solution and it became another chance for us to acknowledge the importance of prototyping.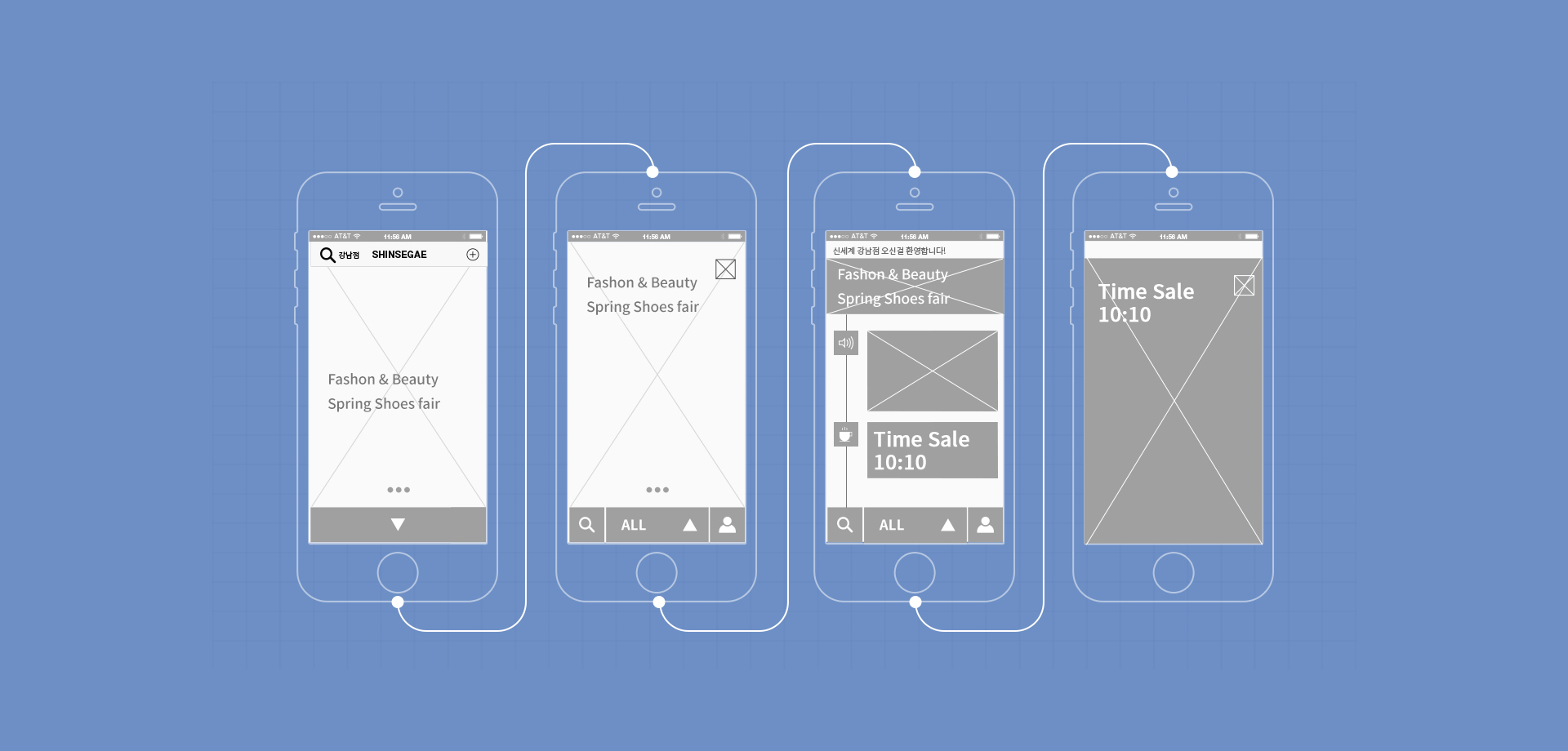 Credits
Project Manager

Gang Suyoung

Creative Director

Bak Taejeong

UX Designer

Jeong Jiyeong, Jeong Eunhye, Seon Soyang

UI Designer

Nam Youngseon, Gang Inhye

Interaction Designer

Kim Gisang