Works Details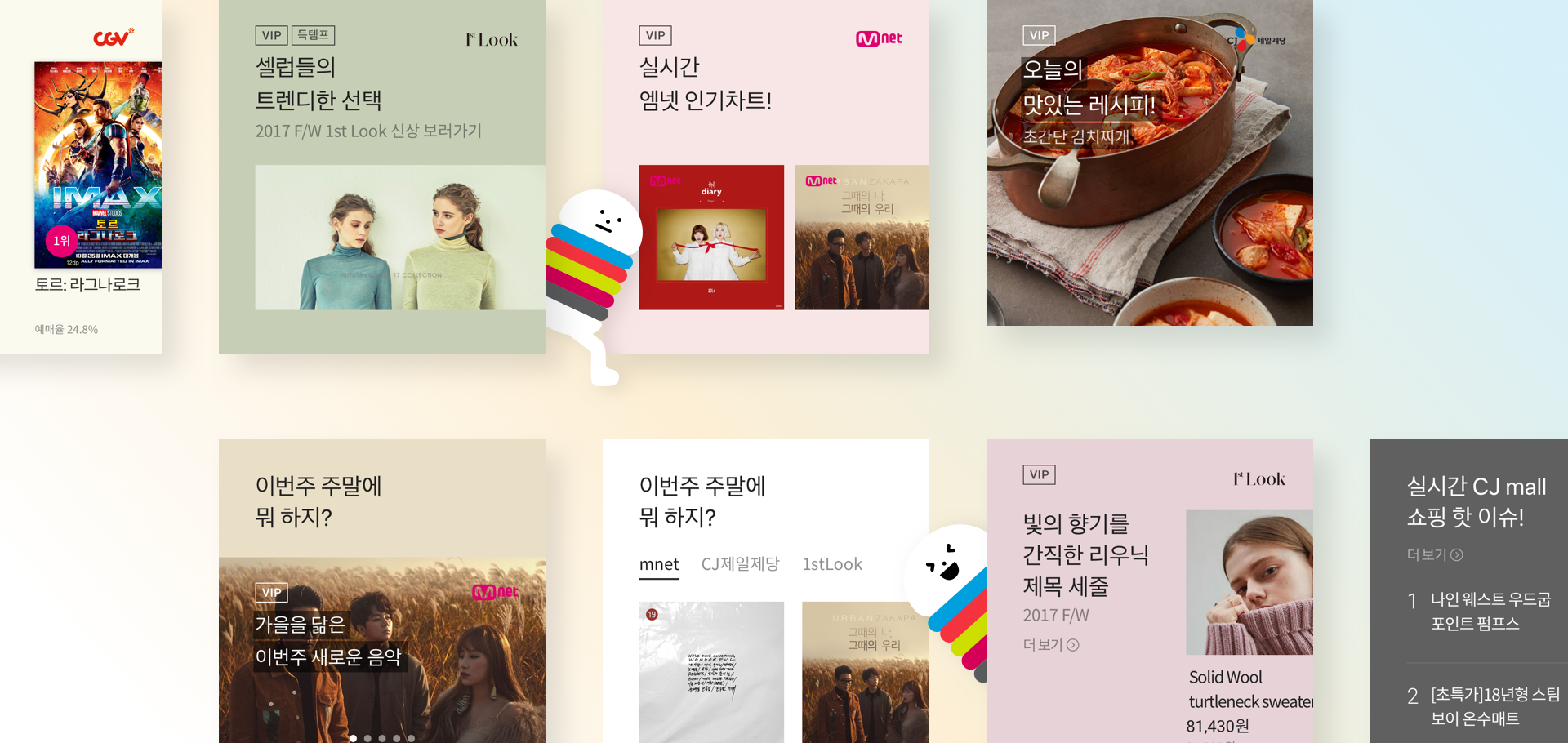 UX

In-Depth Interview, UX Concept Building, UI Concept Building, User Flow, Lo-Fi Prototyping, Hi-Fi Prototyping, Wireframing, UI Design, Sketch, Zeplin
Tech

HTML5, CSS, CSS Preprocessor, Web/App Accessibility, SEO
We aimed to establish the only one life & culture platform that provides online/offline integrated experiences, easy and convenient menus, trendy designs, and various contents. Its retention function and fun factors were strengthened, and the trendy UI optimized for mobile devices was developed through the development of modularization as well as the consistent user experience UX. In addition, it provides a personalized lifestyle guideline with its lifestyle marketing contents while advancing the recommendation service built upon the purchase and web-log data.

By using the point color of CJ One Logo, the identity of CJ One was developed. The basic colors of the CJ affiliate brands were the colors from its BI, but adjusting the brightness and saturation. In addition, for the special event or brand with strong identity, the corresponding color was adjusted in accordance with the BI.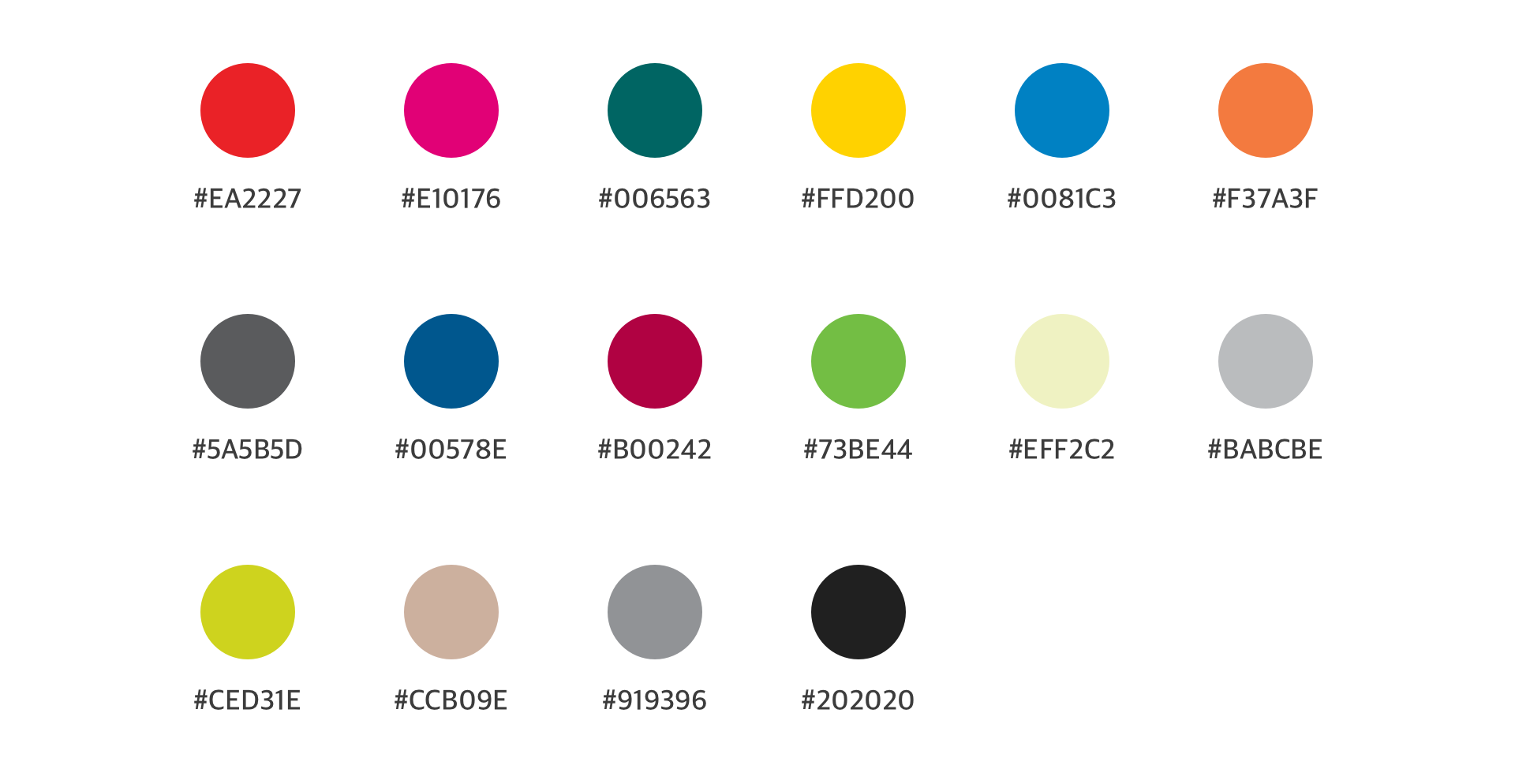 For the brand icon used in the service, the color extracted from the standard color of each individual brand was used and they were designed under the casual and simple concept that could intrigue the users.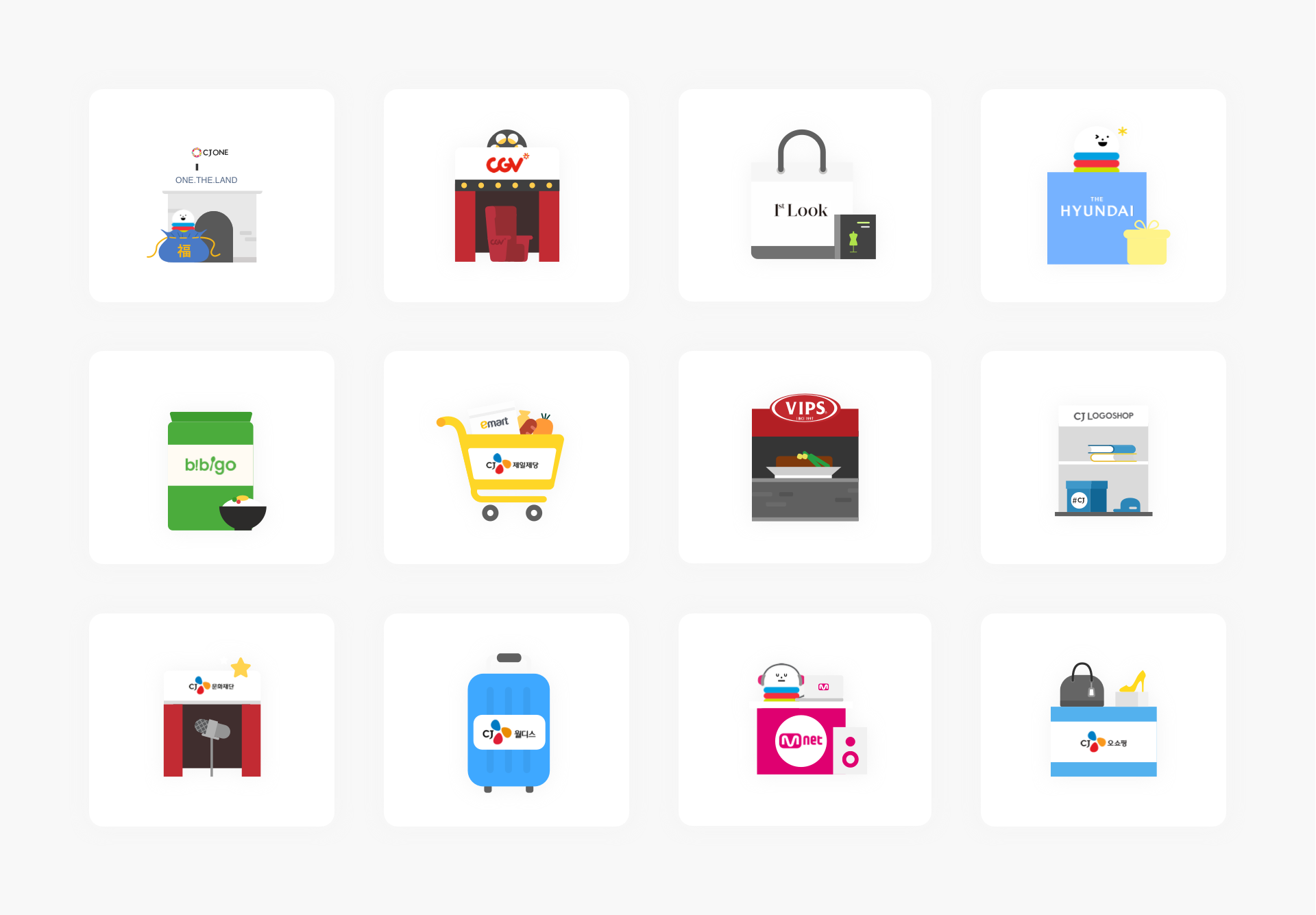 The complicated advertisement contents were collected and organized in an additional section and the visual flow was naturally induced using the slide interaction that flows from right to left. On the main area, the modularized service contents and events are offered in considering the personalization and real-time data of each user in order to raise the participation of the user.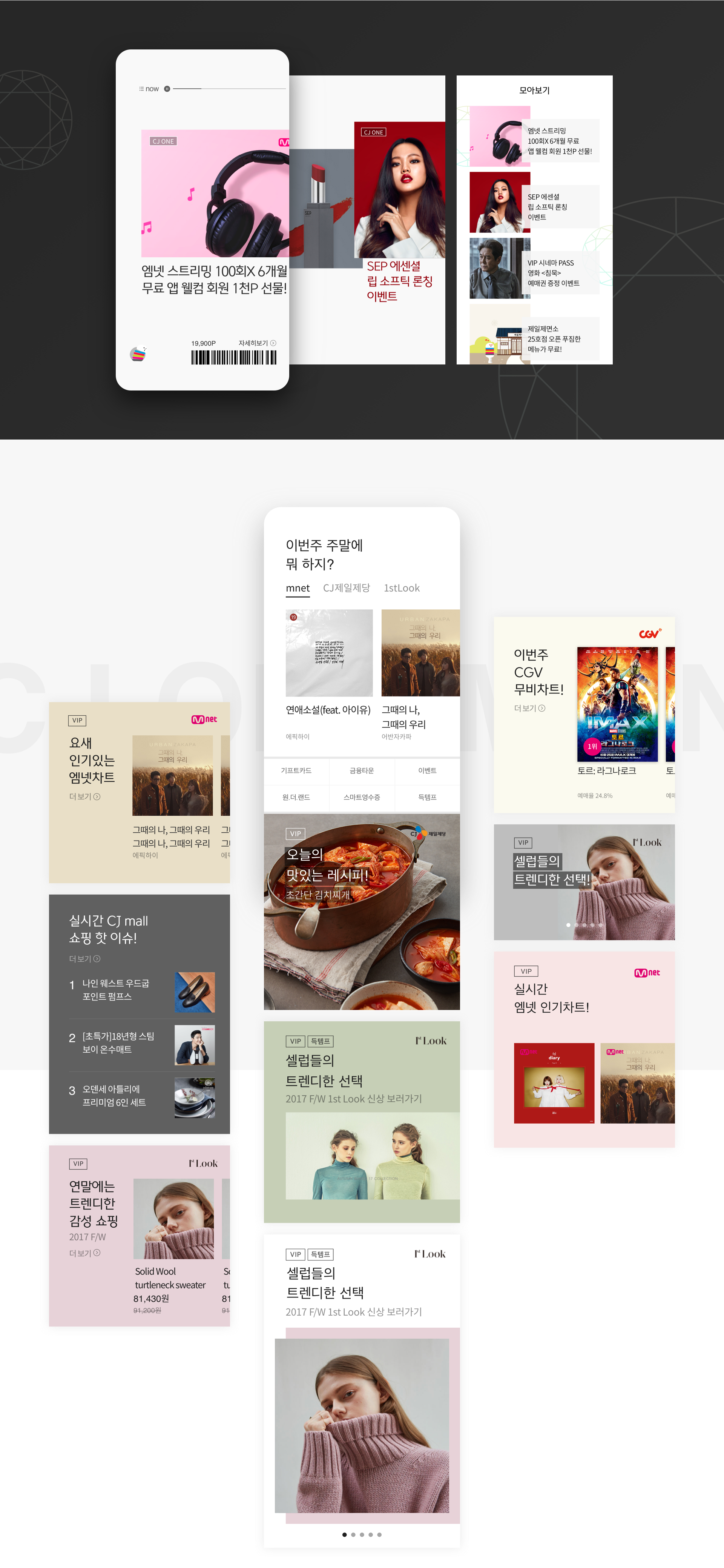 We also created the magazine with which users could browse ads and contents in the interesting manner. Also, a screen that could induce the participation, communication, and empathy of users was constructed to raise a rate of re-visit. In addition, the grouping of contents were sorted with tags for easy search.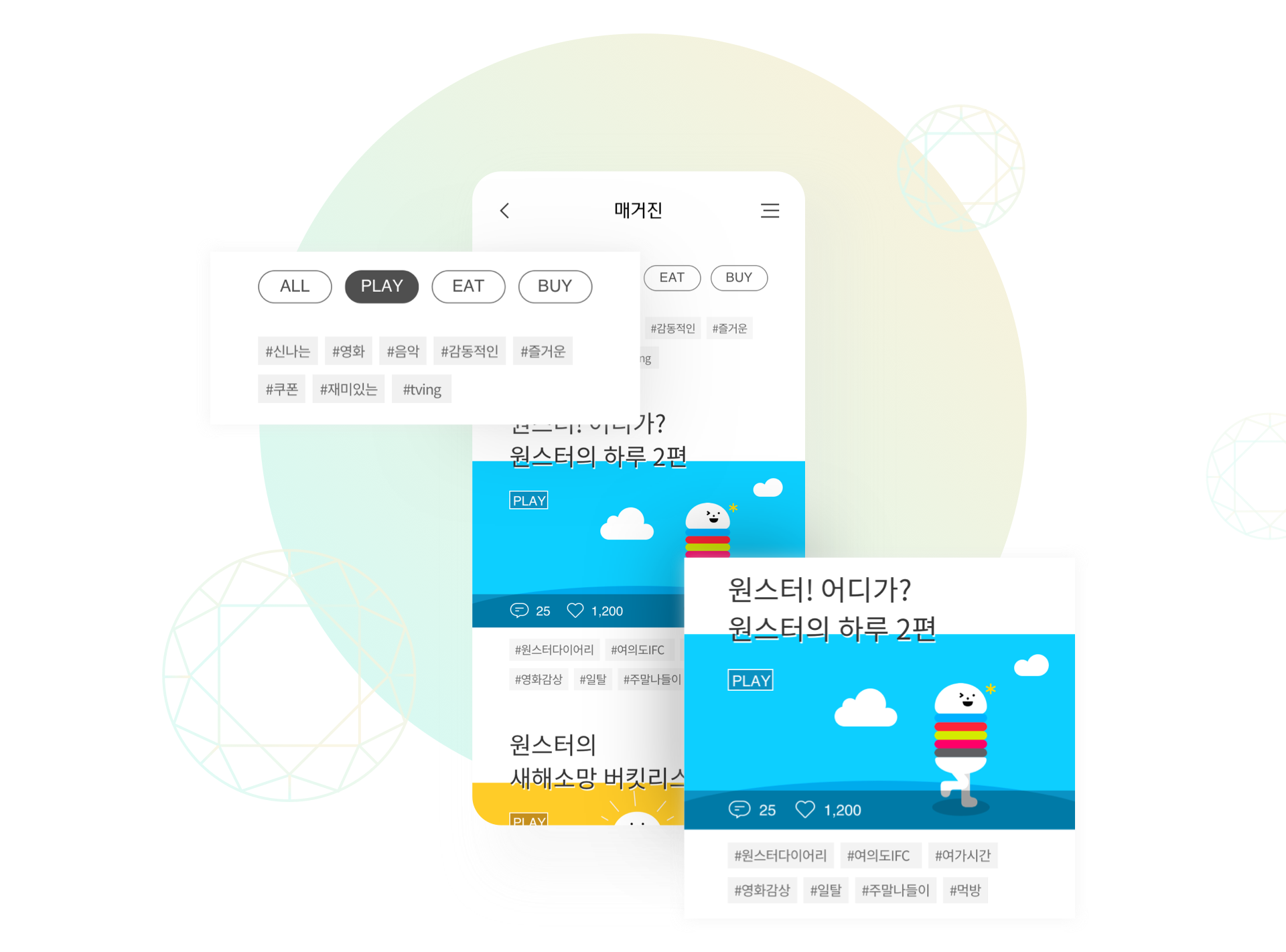 As another attempt to increate the period of stay in the app so users can experience more about the brands, we offered 'Wonderland' using the gamification. It is to add fun factors such as missions to the core contents and to give actual rewards to customers in order to attract them to stay longer in the app.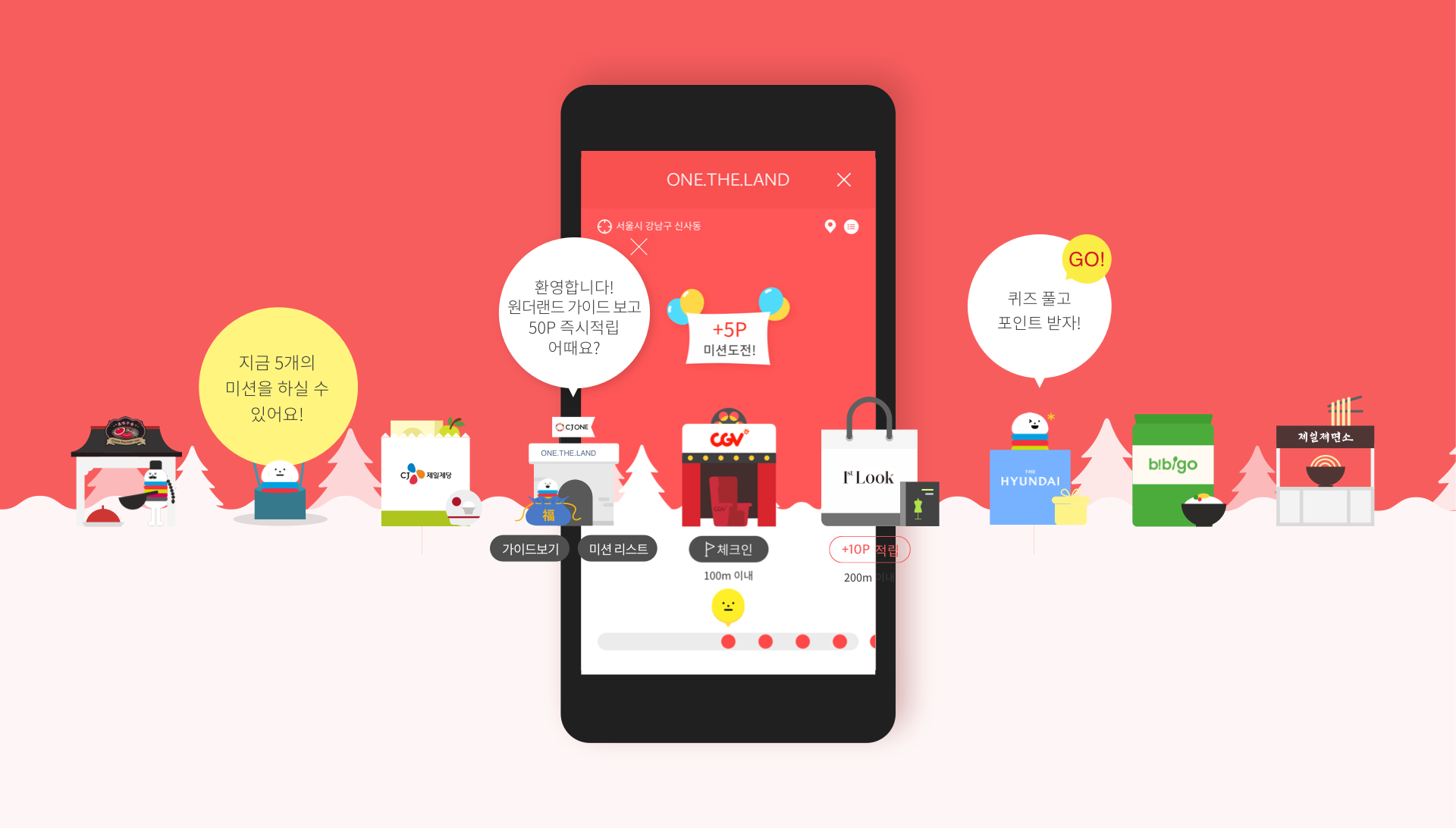 We also intuitively designed the CJ One Point Status menu so it could be perceived easily and quickly. Other branding factors were used in My Page to provide the consistent brand experiences.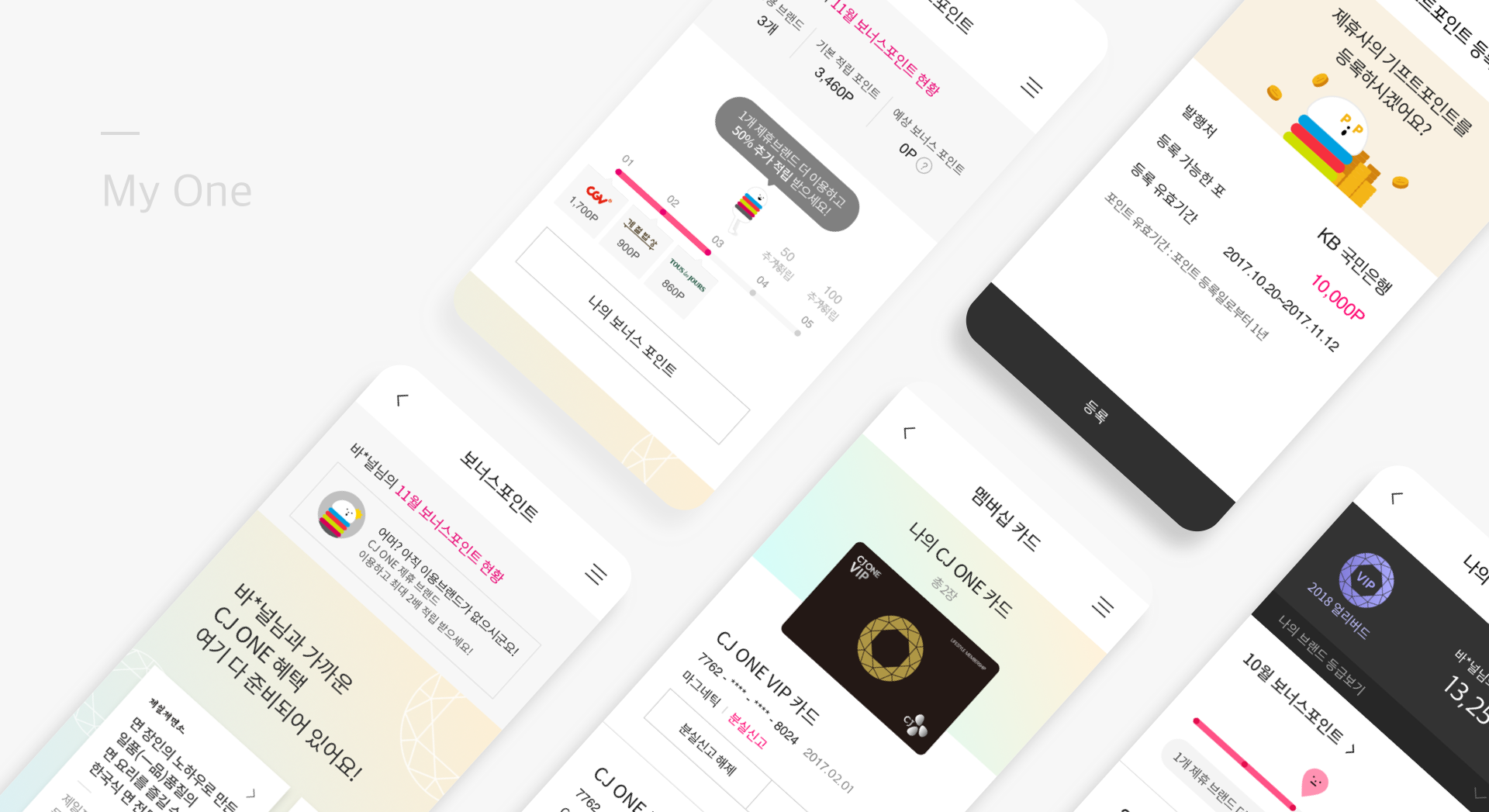 We diversified the ways of provision of information on benefits in order to strengthen the personalization experiences of users. First, the day/night time zone is divided and then, contents for offline brands, using the location information of the user, would be offered and recommended during the day while contents for online brands would be provided for the night.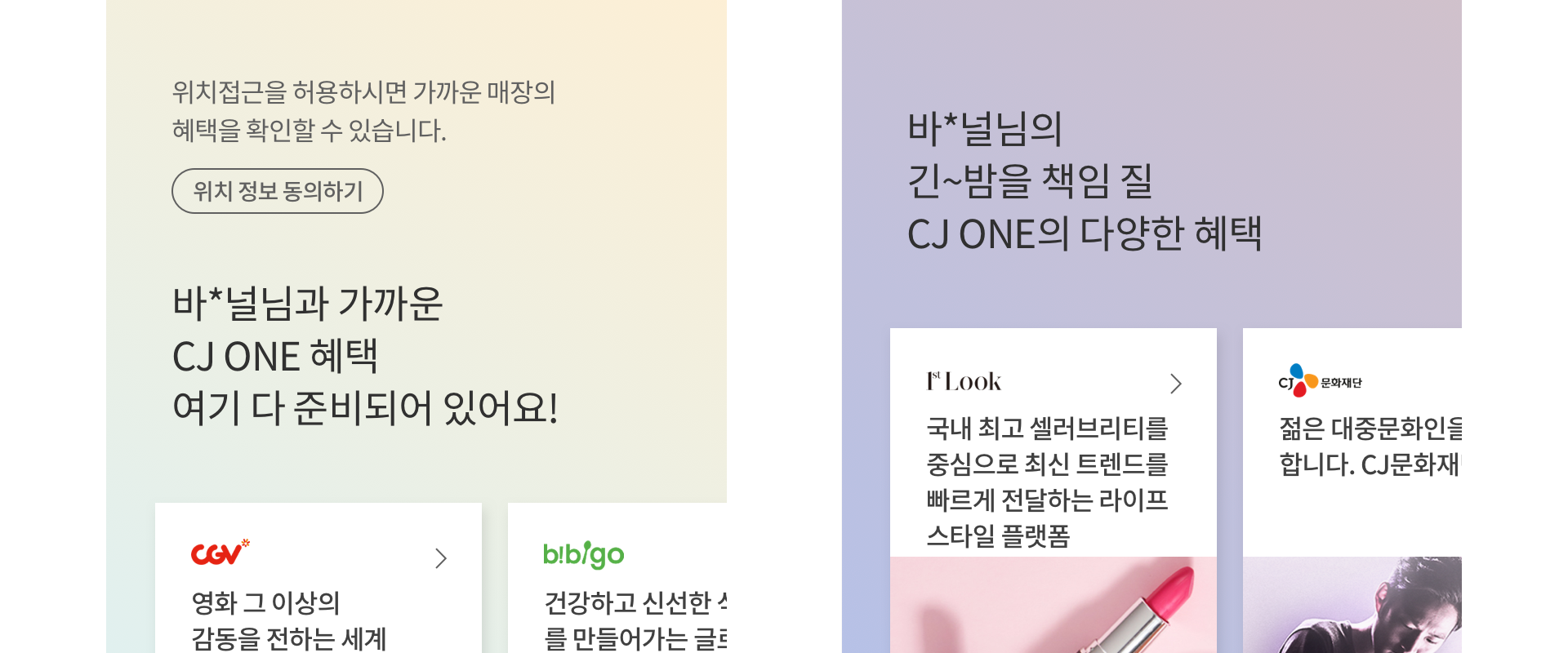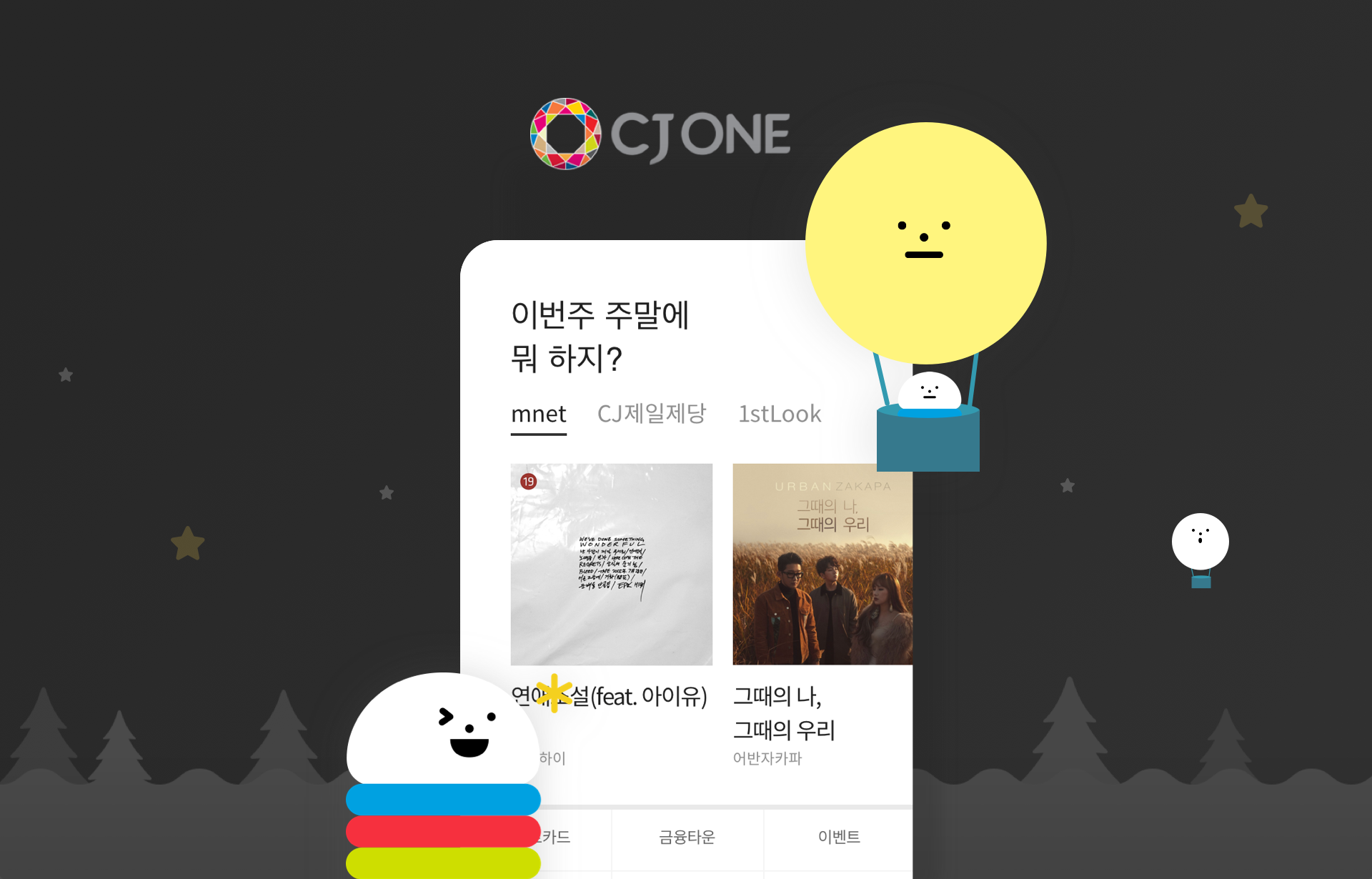 Credits
Project Manager

Park Yunsue

UX Designer

Yoon Chiseong, Jo Wonhui, Noh Jihye

UI Designer

Yoon Jiyeon, Baek Seonghee, Lee Hyoeun, Kim Jihye

Interaction Designer

Kim Gisang, Yoo Jungsun

Front-end Developer

Lim Donggu, Park Giwan, Ou Seongjin

Back-end Developer

Nam Ghiwook, Jung Seungwoo, Kim Jeonggi, Joo Jinyong, Kim Min