Works Details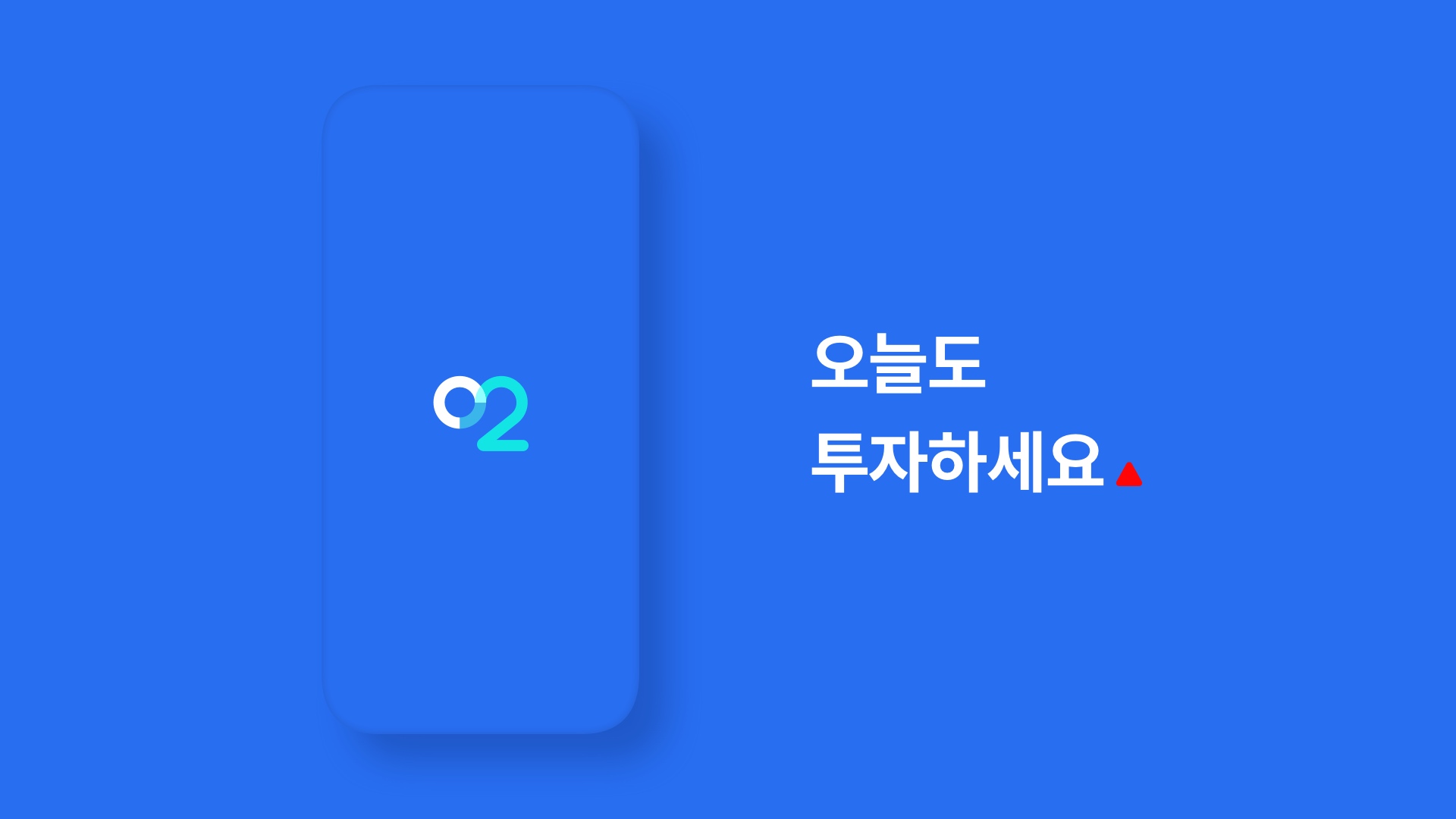 UX

UT, Shadowing, FGI, In-Depth Interview, UX Concept Building, UI Concept Building, User Flow, Lo-Fi Prototyping, Hi-Fi Prototyping, Wireframing, UI Design, Sketch, Adobe XD, Framer, Proto.io, Invision, Zeplin
Tech

HTML5, CSS, CSS Preprocessor, Web/App Accessibility, SEO, Angular, Vue.js, React, SPA Framework, Java, .NET Framework, Spring Framework, RESTful API, AEM, AWS, Firebase, NodeJS, Oracle, MySQL/MariaDB, SQLServer, Swift, Objective-C, Android, Kotlin, Ionic
The stereotype of financial investment is broken. This is a change that is displayed as the number of non-face-to-face financial service users increases with the spread of Pintech. Despite the robust entry barriers of the financial industry itself, the number of easy payment services through Pintech is increasing each year.

Pintech's success factor can be found in the ease of access to online financial services. In fact, the majority of users turned out to be particularly fond of Pintech's non-face-to-face financial services and online integrated search services.

Against this background, Samsung Securities has announced a new application service, "Today's Investment", which enables investment of financial products and asset management in non-face-to-face channels. The aim was to deliver a positive experience to users as an "easy" financial investment service, as indicated by the focus point in the slogan "Today, Quickly and Easily". For this reason, VinylC listened to users who found it difficult to invest financial products, found problems with existing services, and improved them efficiently.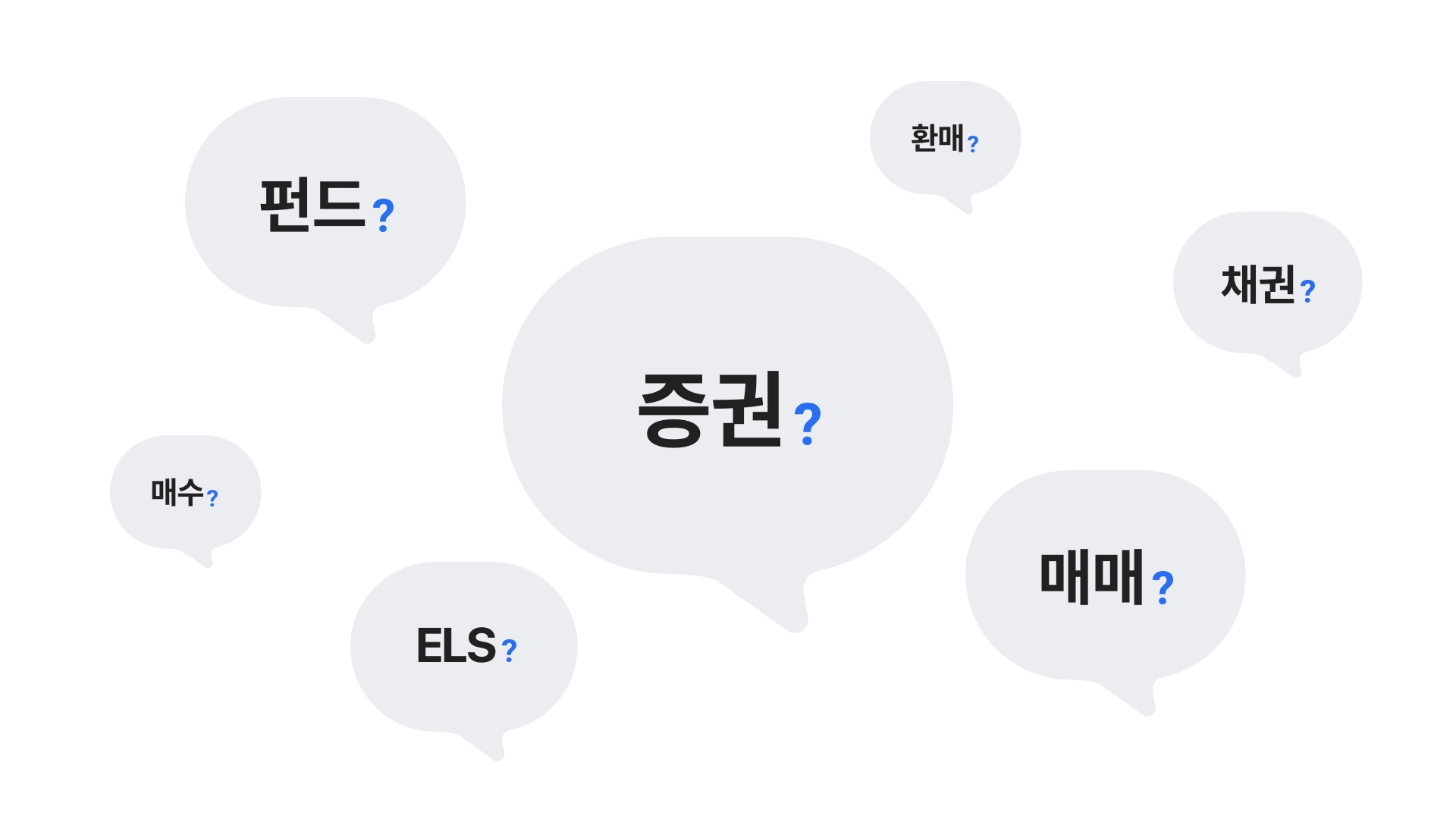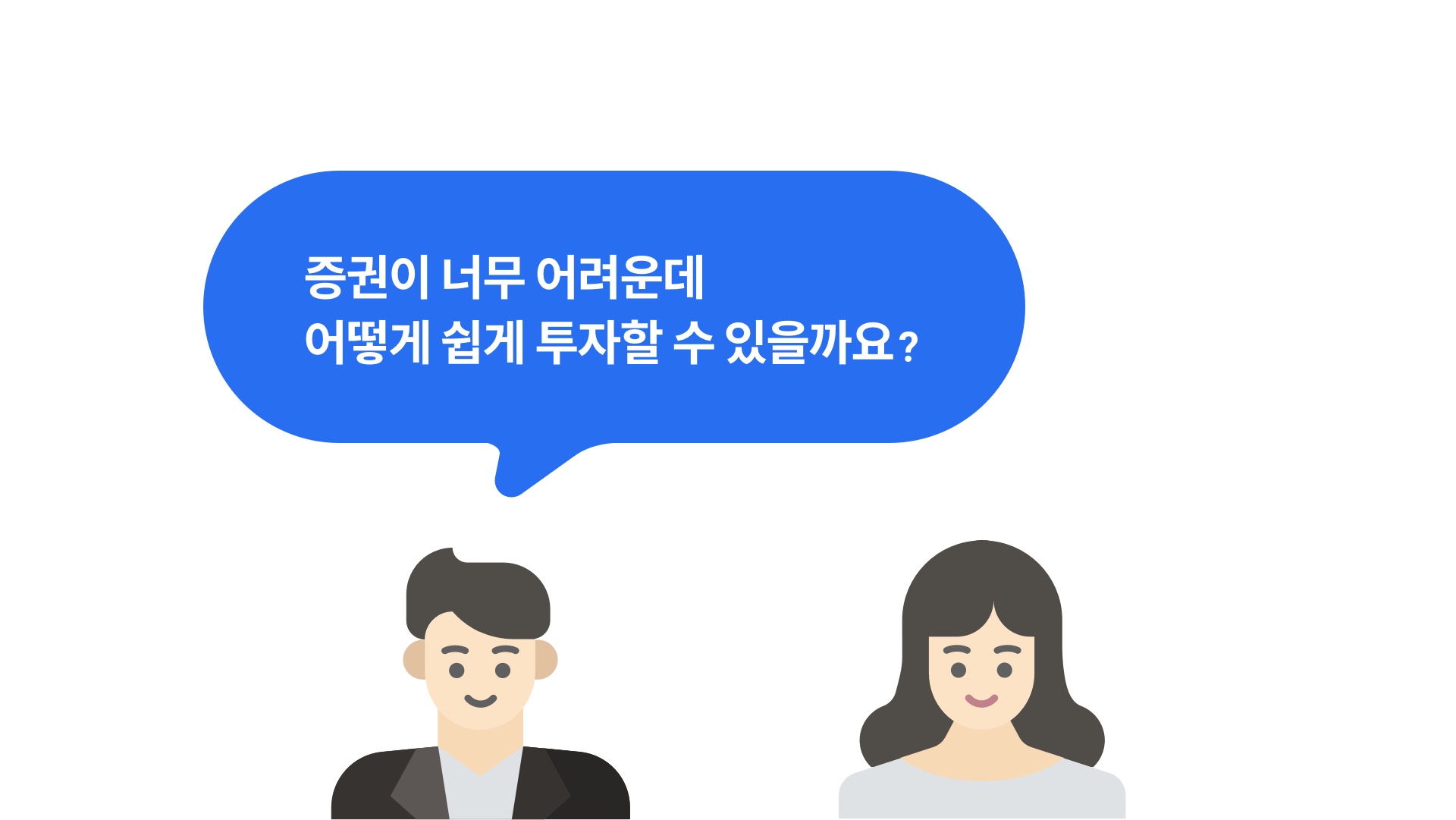 "Today's Investment" offers a user-friendly language and design that goes beyond the stereotype of financial investment. Today, we are quickly turning financial terms into everyday languages to make it easier to start a financial investment and show that financial investment is no different from the experience of online shopping. VinylC tried to get out of the rigid image unique to the financial area with bright colors and illustrations.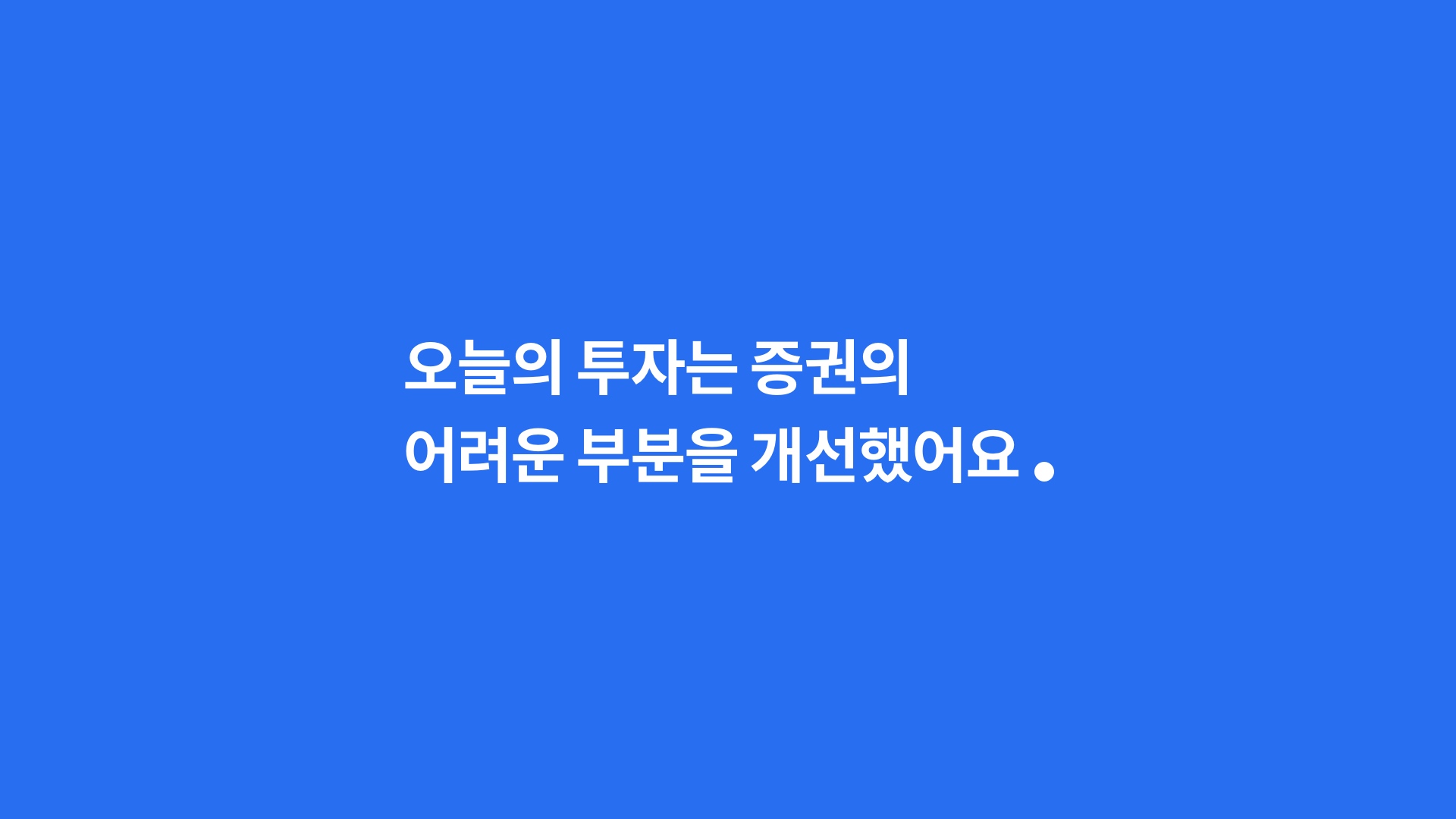 Unlike today's unilaterally communicated financial investment, "today's investment" introduced individual services. In addition to basic asset information, it offers the optimal investment product based on personal data that matches the user's situation and interests. Although it was intuitive, the user was able to intuitively understand the proposed content with a familiar visual, and configured to connect selectively.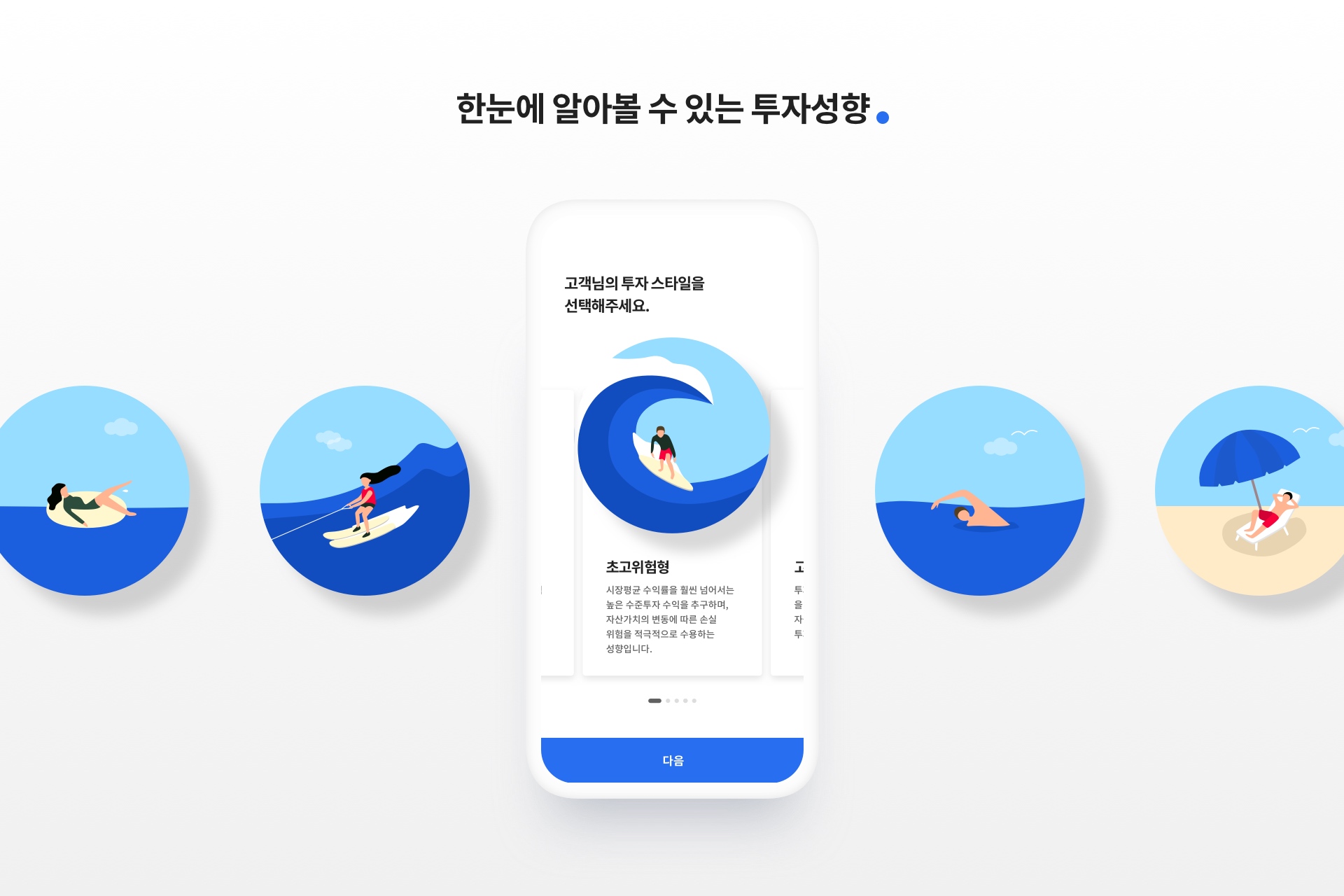 Information such as product names and investment points is also expressed in the language that is commonly used on a daily basis. Even beginner investors, who are familiar with the terminology of financial investment, can obtain quick information about products. Financial investment is not difficult, and users can gain various experiences while getting used to searching, comparing, and investing in financial products such as shopping malls.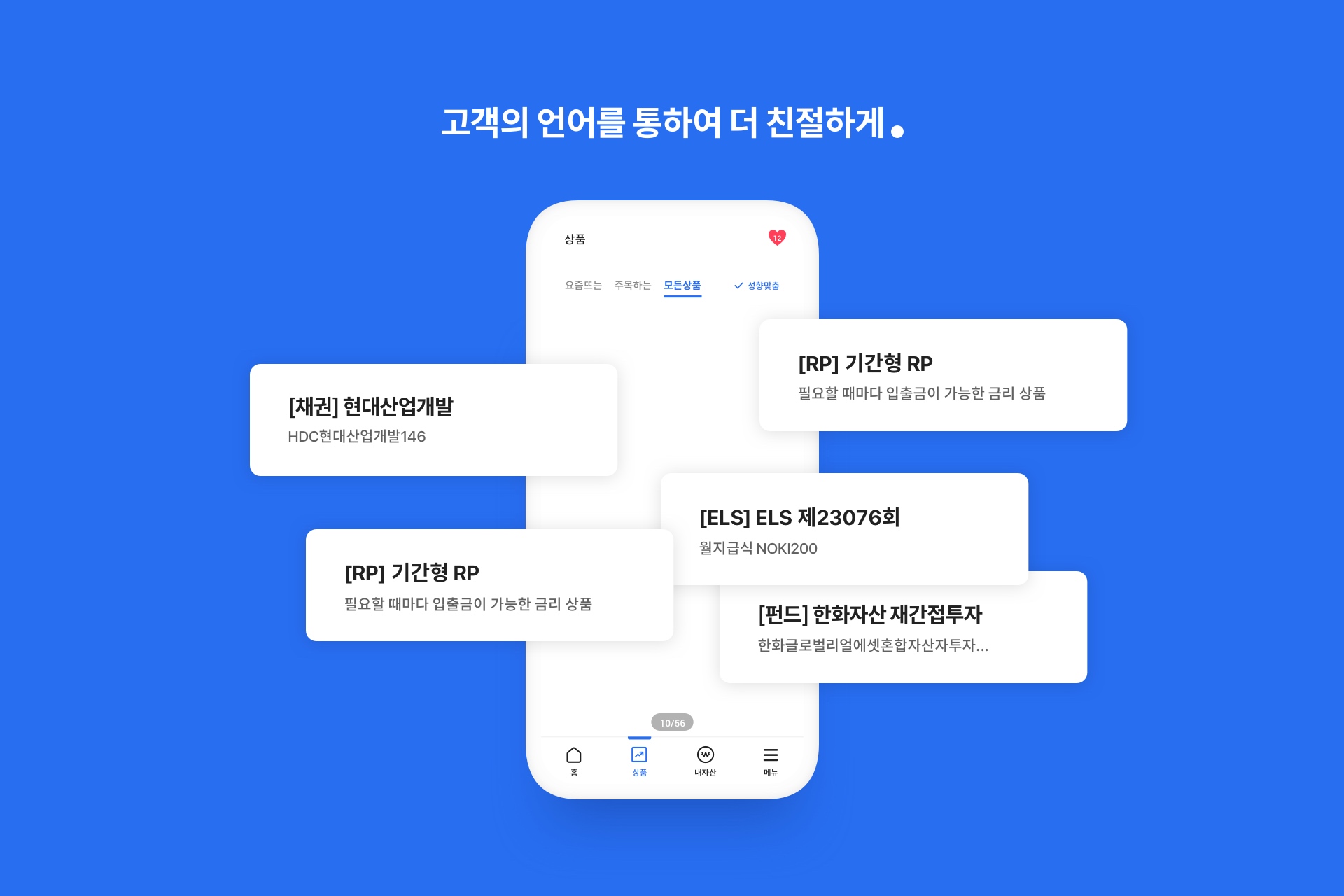 We also applied the simple pintech technology and briefly organized the previous authentication procedure that had to go through several stages. Reduced the time to access app services for pattern and fingerprint login. Users can proceed with convenient and secure transactions for non-face-to-face mobile authentication.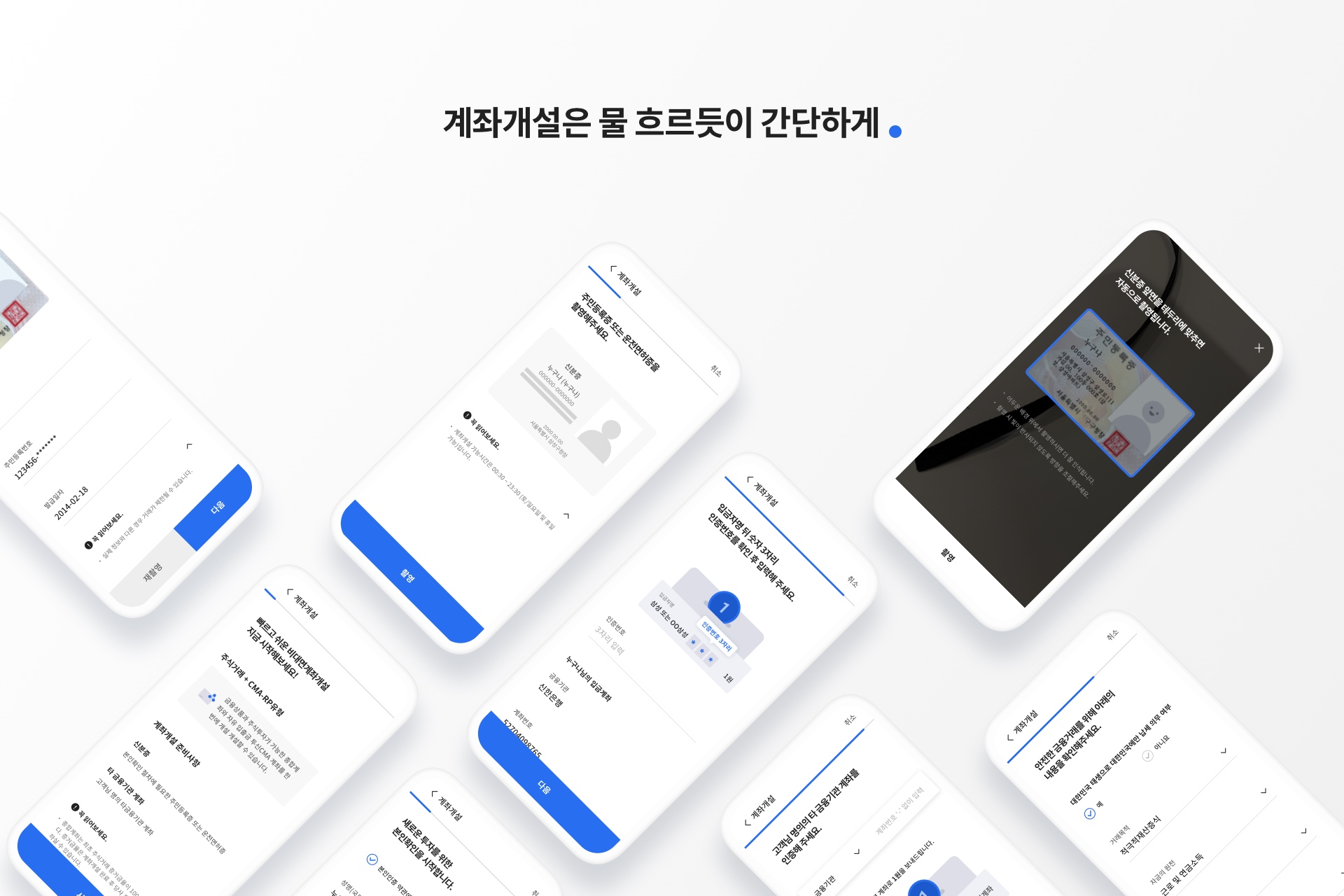 Not only can you easily open an account with the minimum amount of necessary information, but the process of selling numbers has also become simple. You can easily buy and sell financial investment products in a single course by reducing existing complicated processes.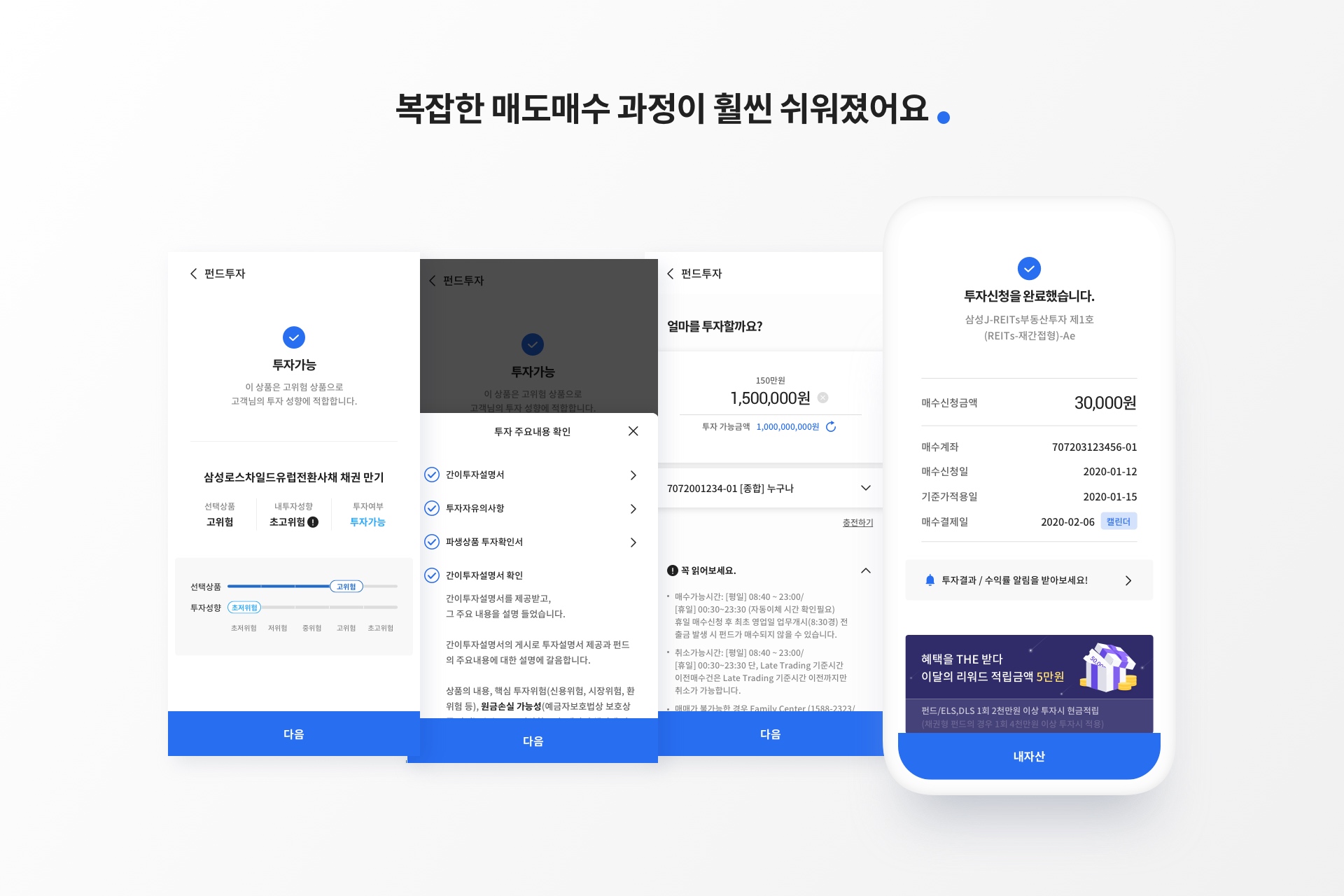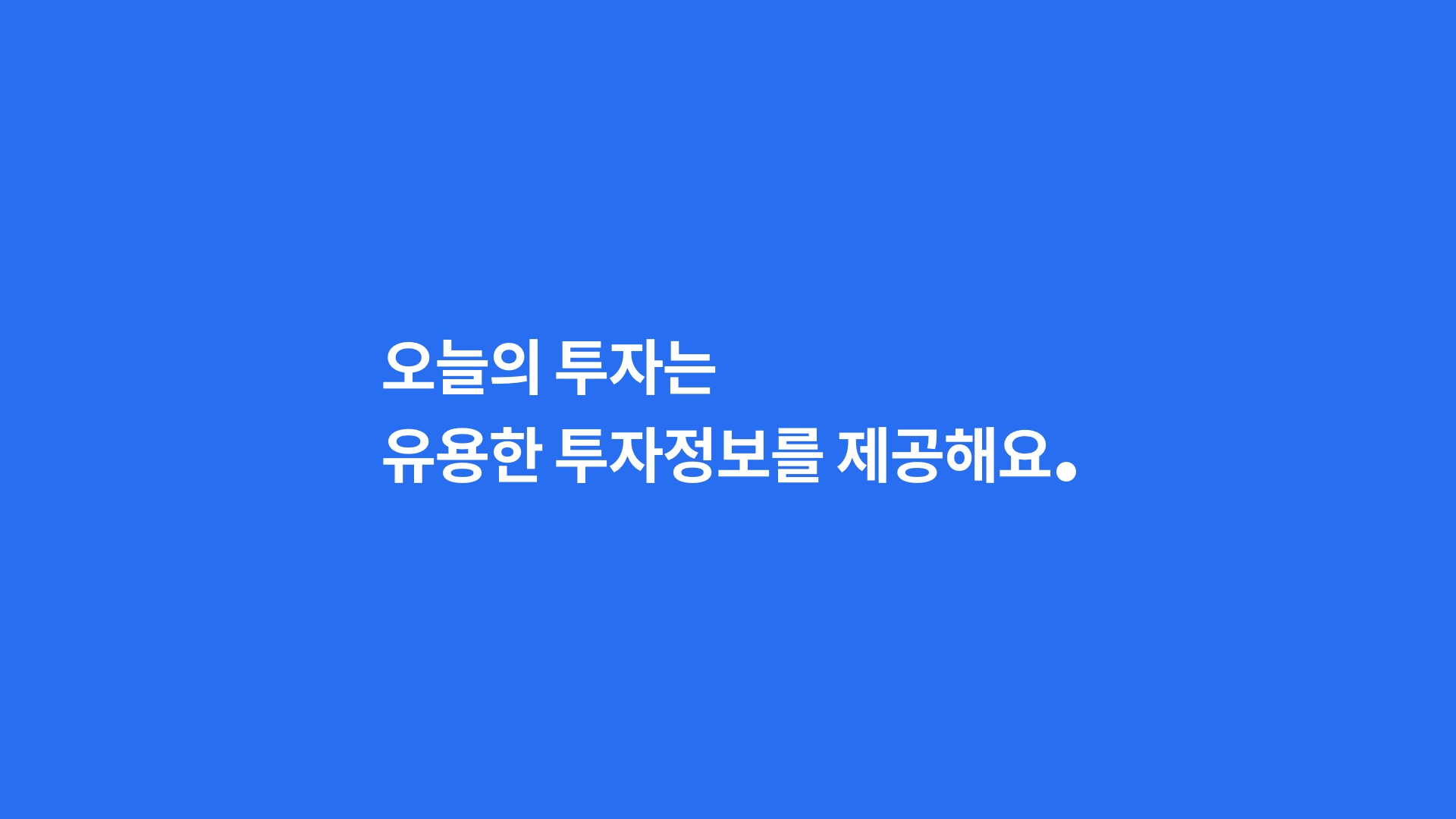 "Easy" financial investment goes beyond the functional side. "Today's investment" provides intuitively selected investment information based on the financial investment know-how that Samsung Securities has accumulated over many years. When you click on the information by theme, detailed information as well as related products will be listed up for immediate investment.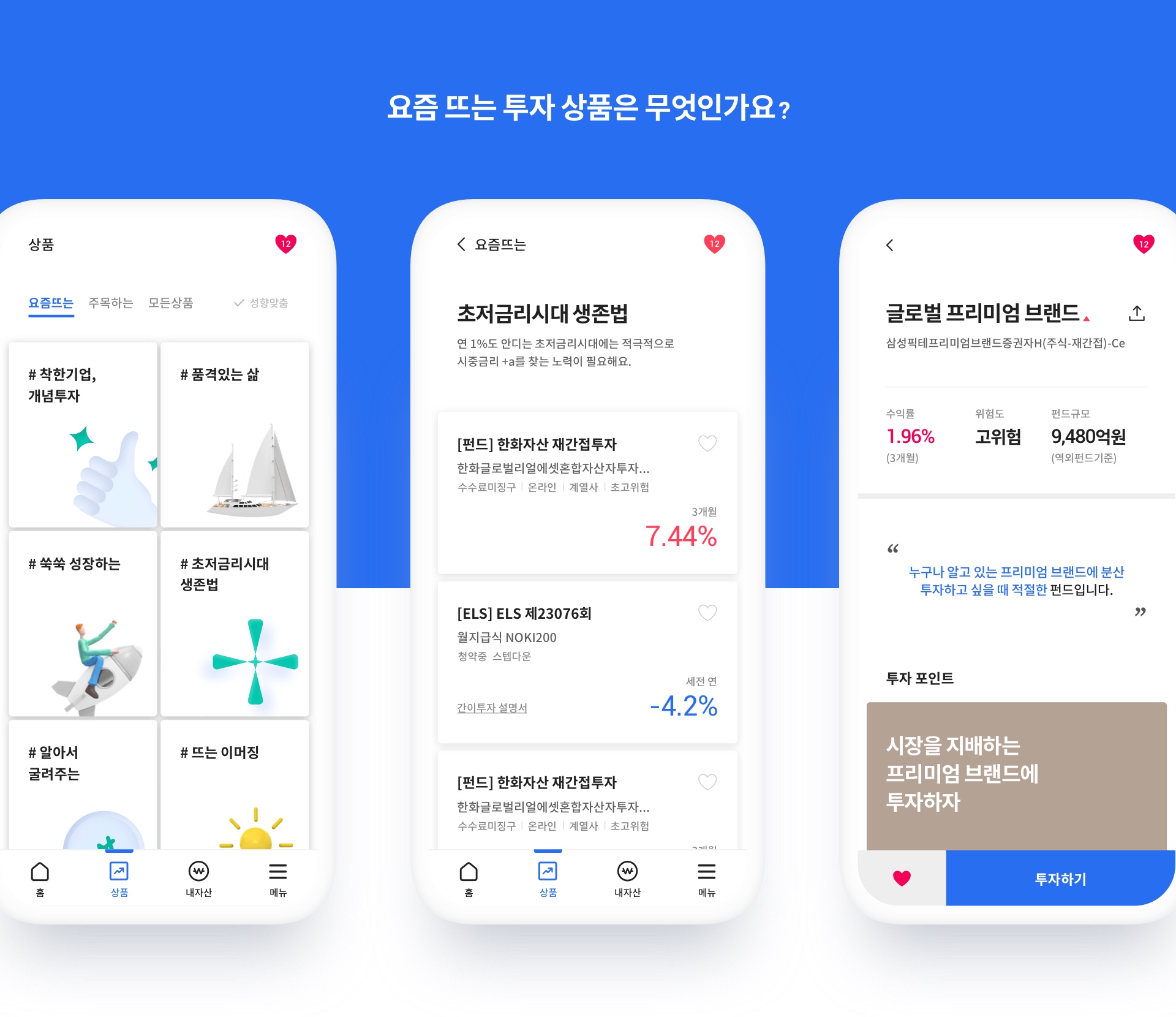 "Oh Today" provides market trends in simple and clear tables and graphs. Infographics, visual images and highly readable font investment information can now be easily consumed like snack culture.


Concerns about asset management and investment should be discussed briefly with Chetobot Counseling. If you feel that there is a shortage of chat consultations, you can make deeper consultations by telephone.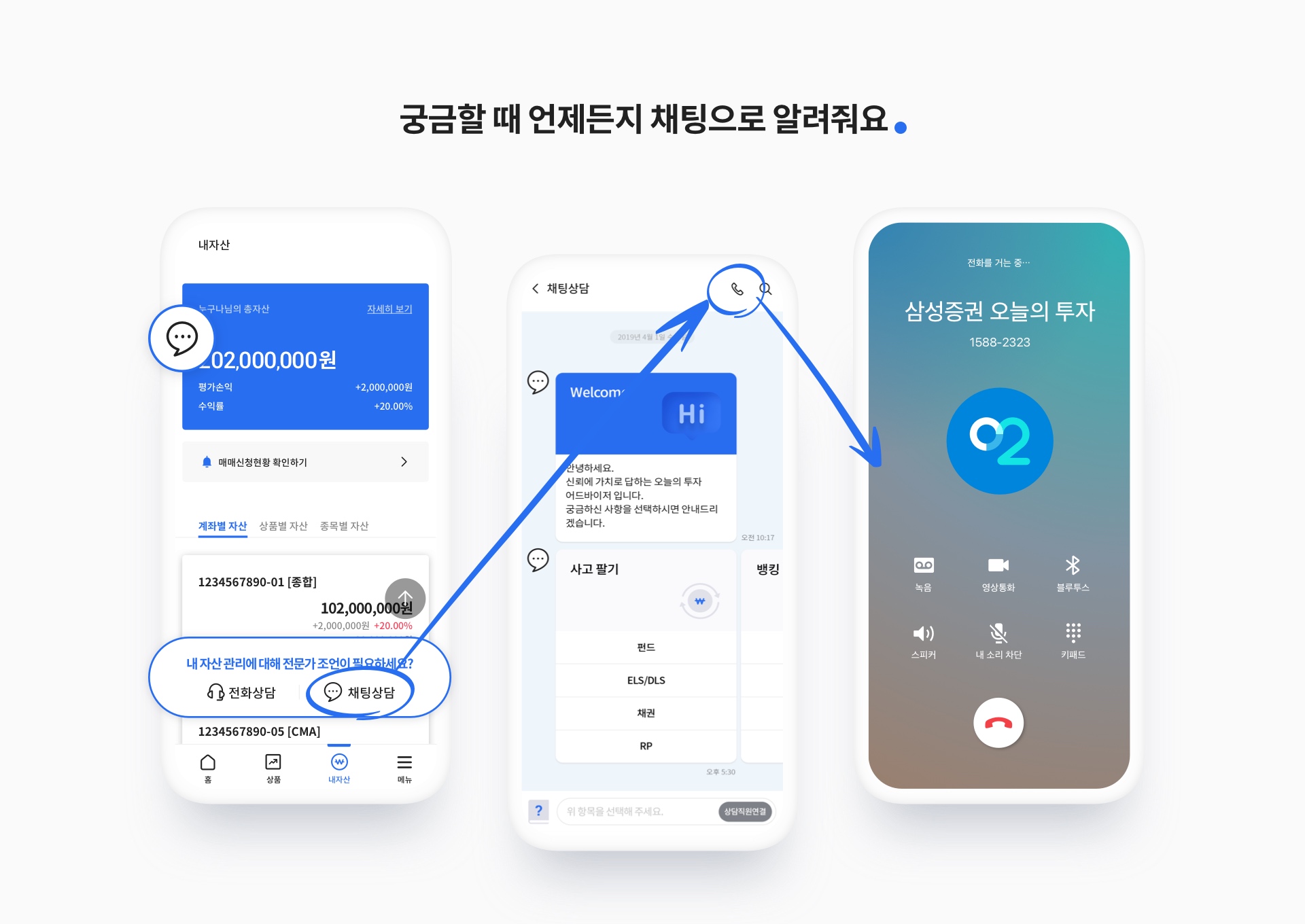 The app service home and product list pages also have a trendy but practical design. VinylC applied neumorphisom that expresses the UI tactilely and guides the user's actions. The icon usage rate is outstanding. Helps users to easily recognize information with simple design points while making use of pre-content achievement.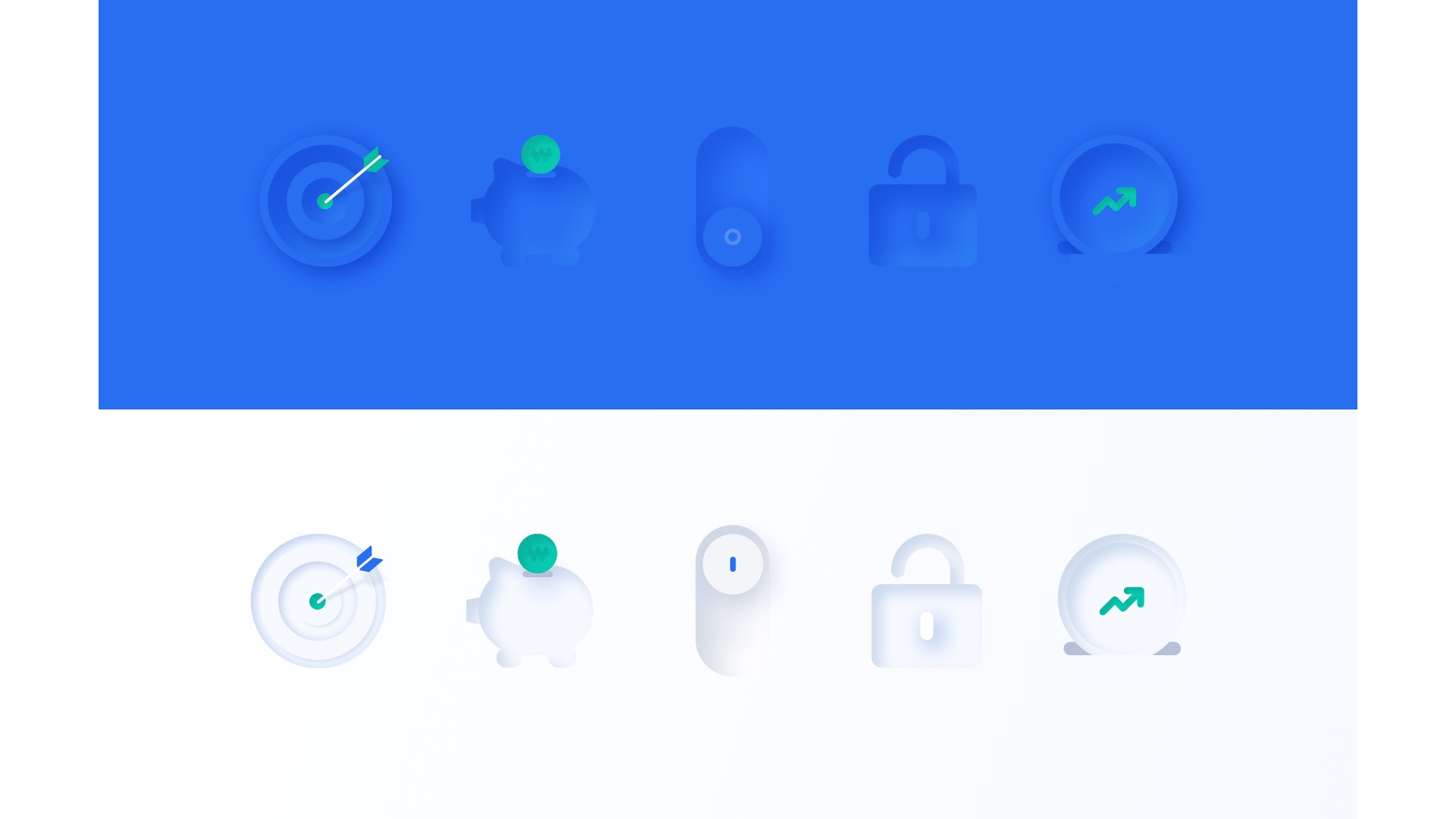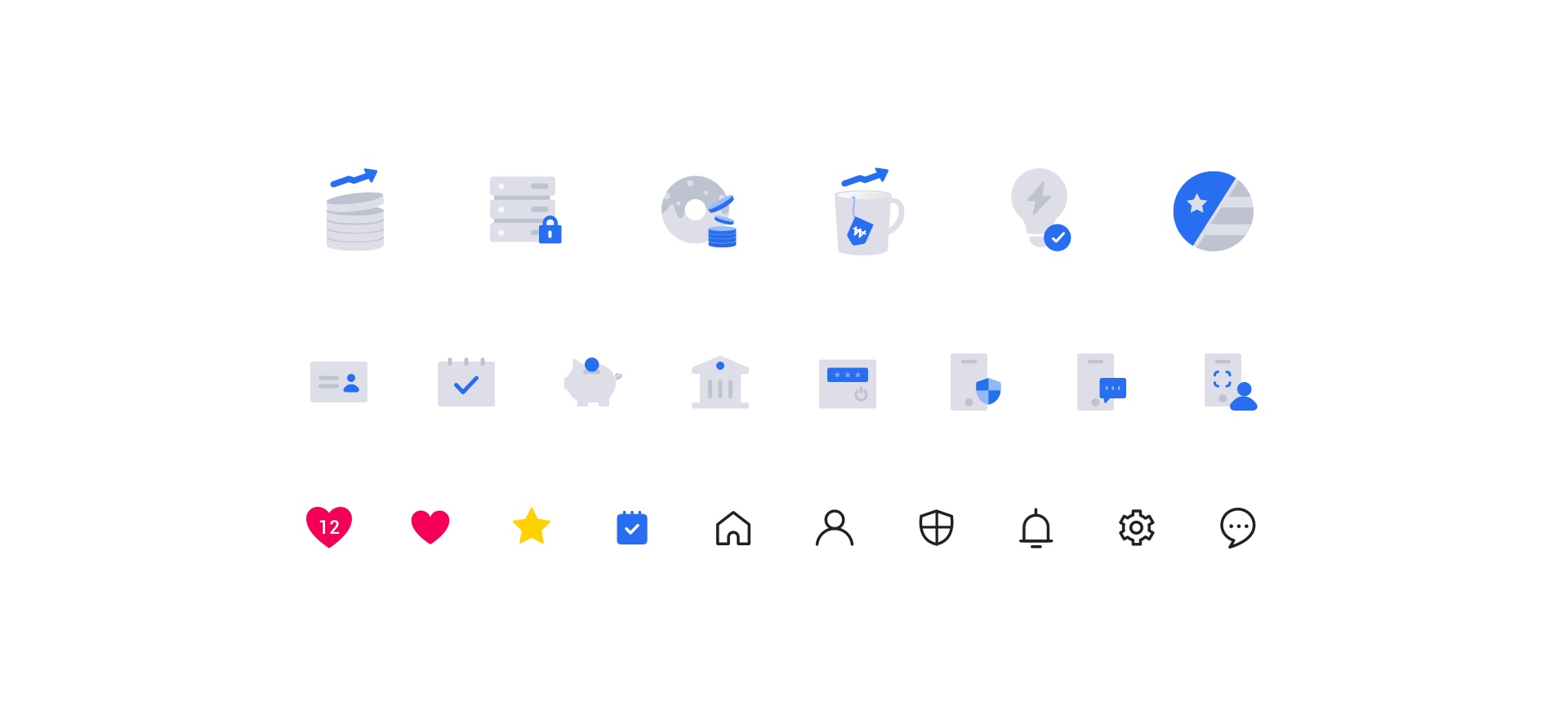 By configuring the home screen with category cards, you can manage the investment details and asset status at a glance. Based on prior research that analyzes customer preferences, we also provide home composition services that match individual investment propensity and interests.
It is a convenient home without having to search for the desired investment information one by one.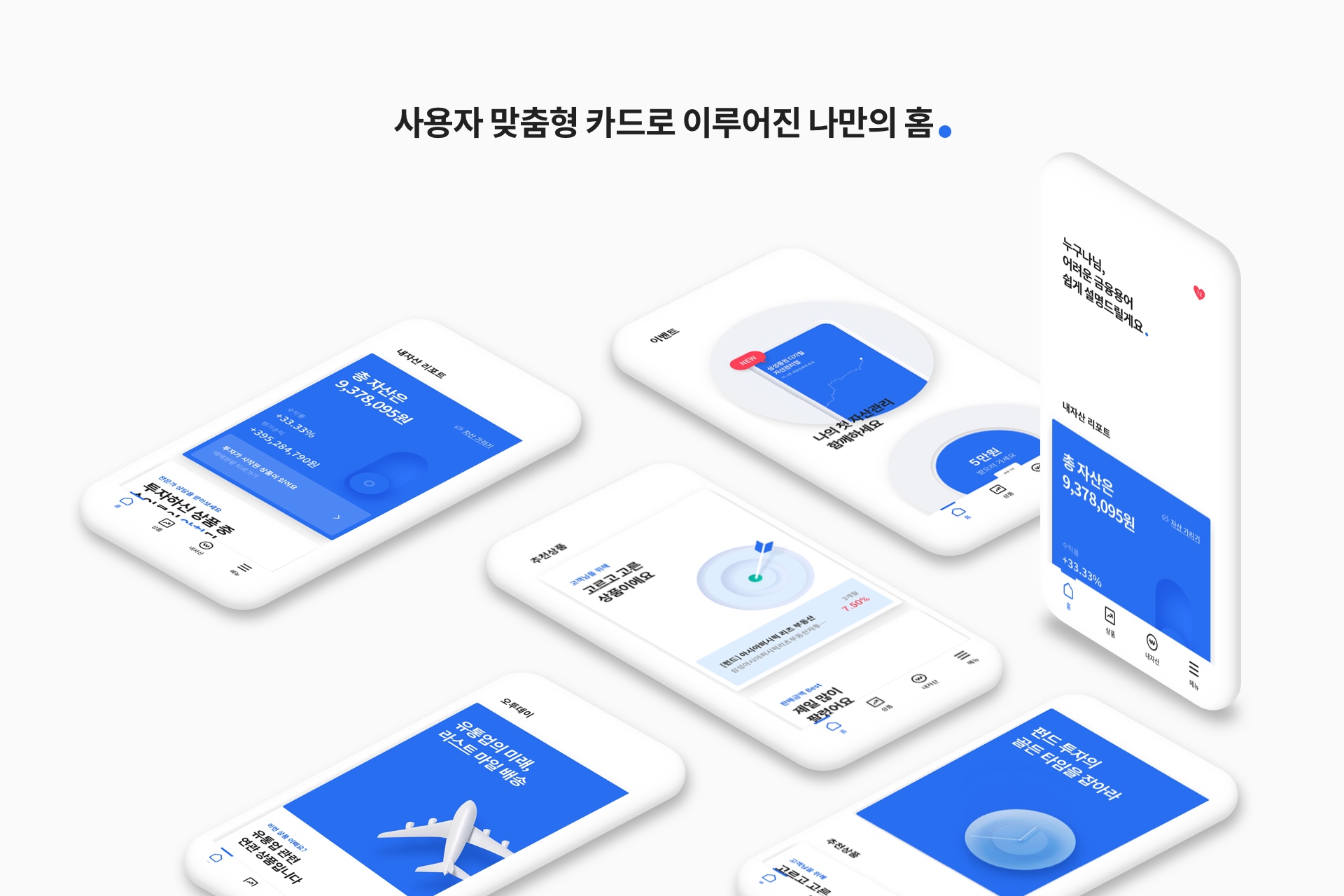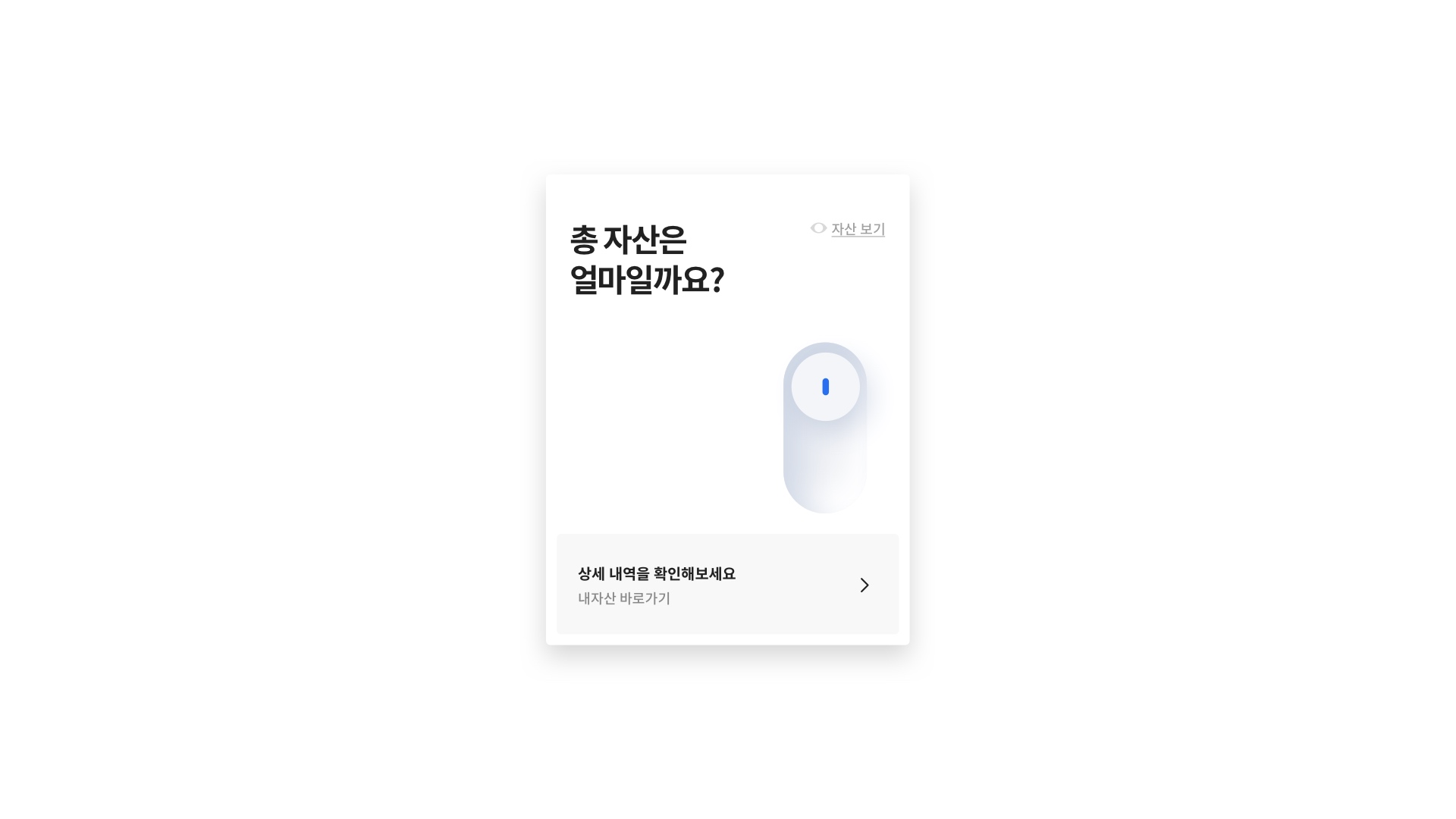 "Today's investment" breaks the stereotypes of financial investment and provides users with a quirky, yet quirky financial investment experience. "Today, VinylC hope that "Today's investment", which can be started quickly and easily" will be utilized in the future in a service that conveys the joy of financial investment to many users.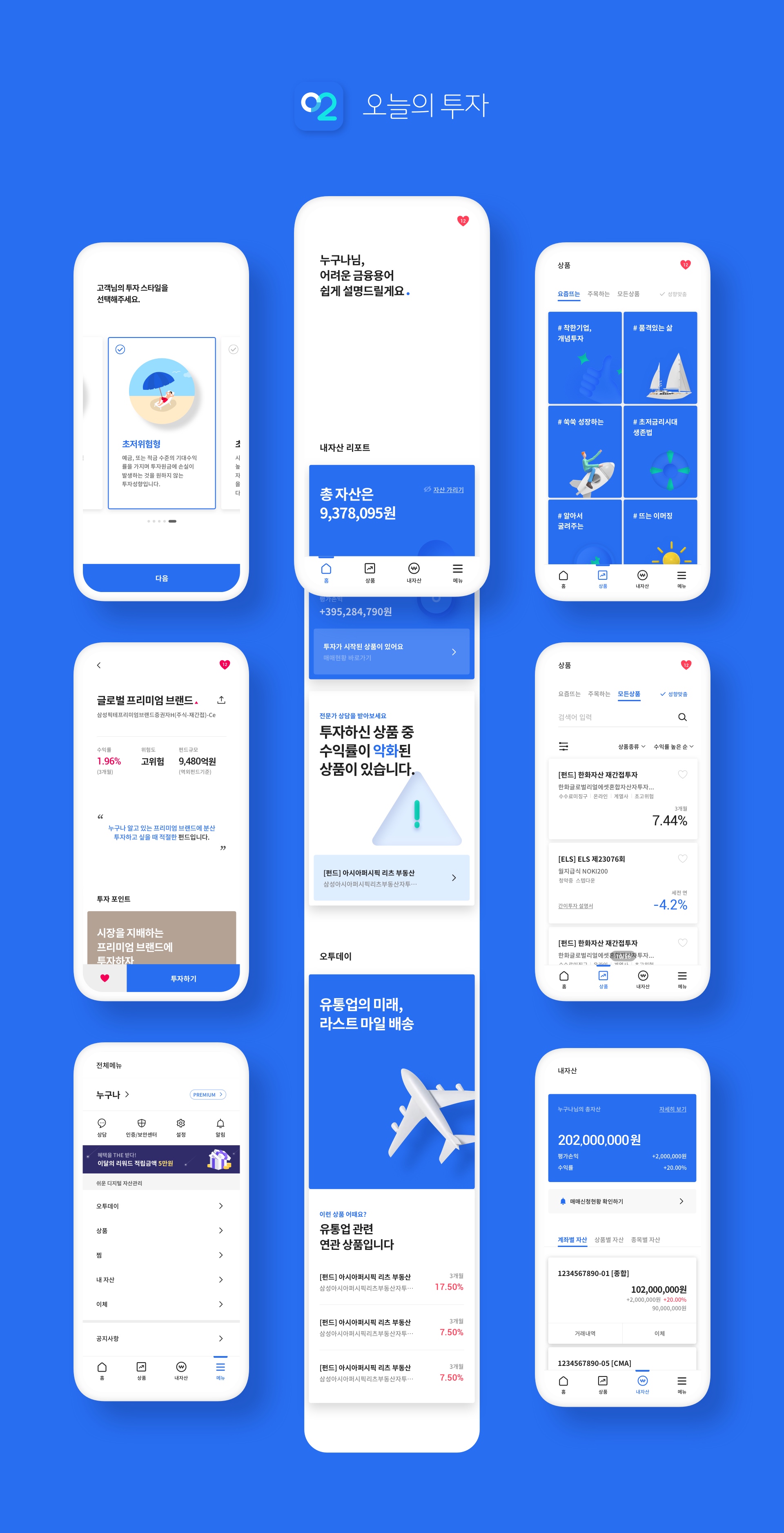 Credits
Project Manager

Kim Seonhye

Creative Director

Jin Sujin

UX Designer

Kim Hyeyeon, Park Goeun, Lee Yoonwon

Interaction Designer

Kim Gisang, Yoo Jungsun, Seong Joonyong

UI Designer

Kim Hyeri, Lee Subin, Youn Soomin, Lee Heejin, Lee Jiyeon, Lee Bulhwi