Works Details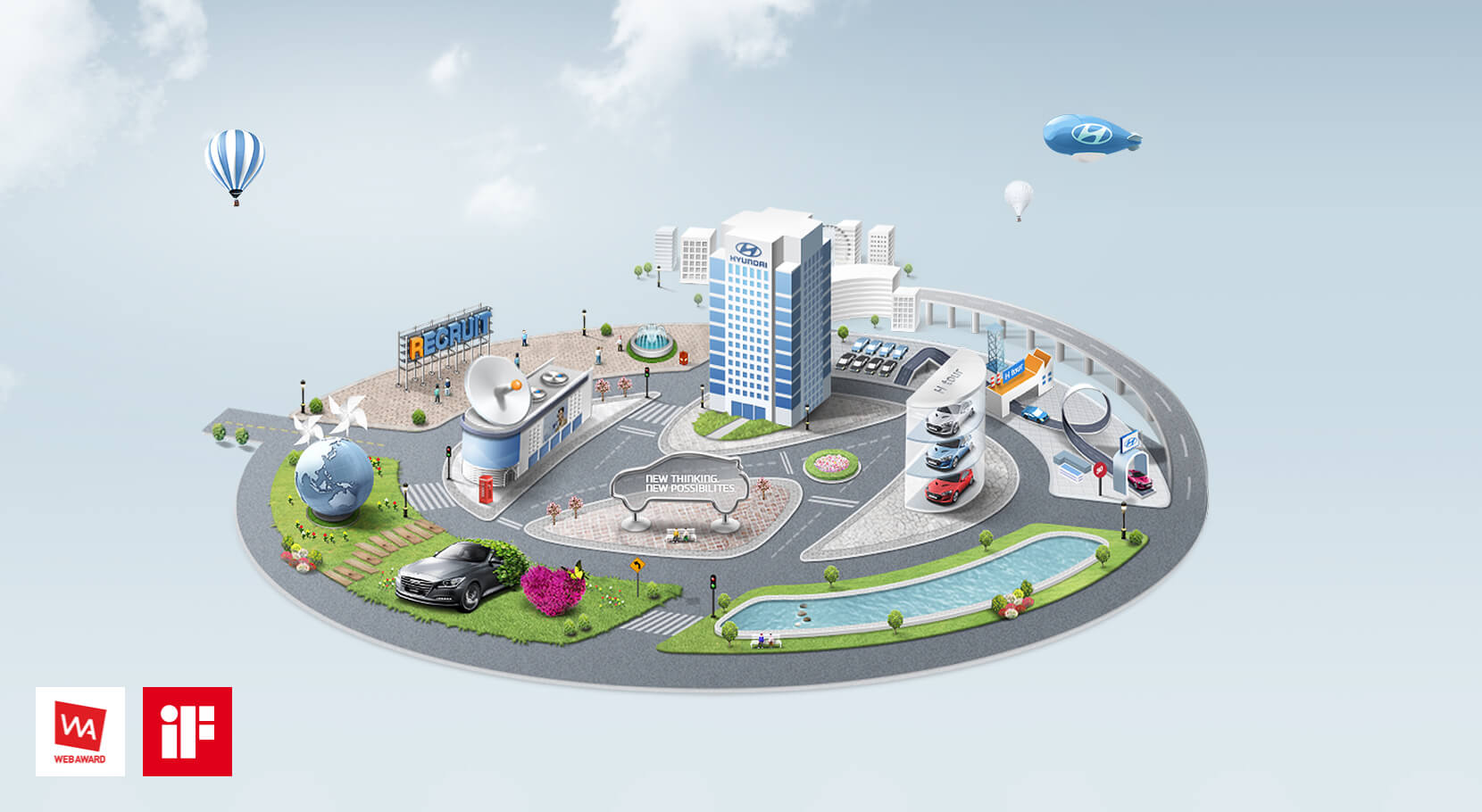 UX

UX Concept Building, UI Concept Building, User Flow, Lo-Fi Prototyping, Wireframing, UI Design
Tech

HTML5, CSS, Web/App Accessibility, SEO, jQuery, Java, C#, MSSQL
It was necessary to break the fixed ideas of Hyundai Motors and take a step forward to its customers based on new thoughts and values. The value that Hyundai Motors were trying to deliver to its customers was 'Modern Premium', and they were willing to communicate with its customers through 3 values: simple, caring, and creative. Its renovated website was also able to reflect these values and to communicate with its customers. Simple UI / UX, consideration through responsive web, creative visual communications, and everything else that the website had offered were reorganized to deliver its corporate values to its users.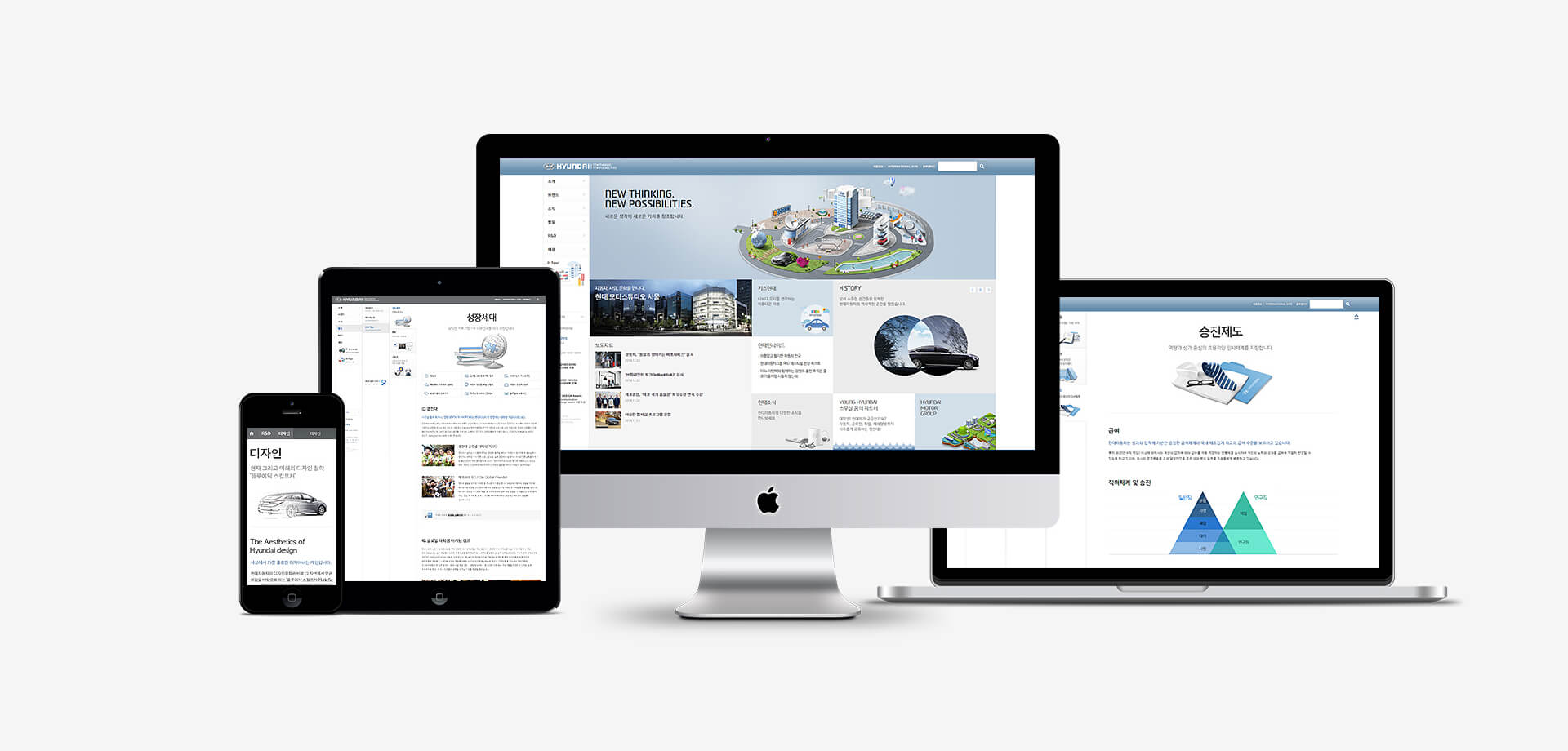 Cascade GNB system was adopted so even 3rd Depth Menus were designed in the banner format. Therefore, it is now possible to check the content before moving to the actual page. Also, when spreading from 1st depth to 3rd depth, its current location is clearly shown.

Differentiated services that could only provided by Hyundai Motors were designed. H Museum, showing the history of Hyundai Motors, and H Tour, a tour of Hyundai Motors Factory, were newly launched. Every content of H Museum was prepared through screening and digitalization of prints, and sorted out for each category for PR.

Credits
Project Manager

Seong Namhyeon

Creative Director

Kim Minjung

UX Designer

Gwon Eunjin, Oh Jangyeon, Park Goeun, Whang Jiyeon

UI Designer

Hyun Joochoi, Go Giju, Jeong Bobae, Gong Deokbae, Bae Uiseok, Kim Mingyeong, Kim Sanghui, Ha Chilyoung, Kim Sejeong

Front-end Developer

Kim Jeonggi, Kim Wooram, Son Wanhwi

Back-end Developer

Kim Ohseong, Jeong Jinseop